DeriDolls and ocasional ramblings
Apr. 19th, 2030

Tudor Deridolls available for order at The Anne Boleyn Files
(Montage made by Tim of The Anne Boleyn Files)


Deridolls on DeviantArt: http://deridolls.deviantart.com/


Deridolls on Facebook: http://www.facebook.com/pages/DeriDolls/412802558758274

Custom order FAQ
My dolls are about 9cm (approx. 3.5inches) tall and are completely handmade with several kinds of felt, from pure wool/cotton/poly to all kinds of blends of these materials.
Changes in doll size (anywhere from 5cm to 40cm) are available upon request.
Some designs can also allow for the possibility that the dolls have feet. If you are interested, please let me know during the planning stages and I'll do my best to incorporate them.
The cost of a custom doll depends on the detail it requires.
Regular sized dolls' prices start at 21€ (approx. 28USD) and vary depending on the details/layers required.
I can give a more accurate cost after studying an image of the figure the doll is to represent.
Stocked dolls have discounts. You can see the available dolls here:
http://deridolls.deviantart.com/gallery/32088851
I deal with the orders in a first-come-first-served basis, so there's usually a waiting period before I can get started on a new order.
Buyers are contacted as soon as I'm ready to get started on their particular orders and a 50% deposit is required at that time.
After completion of the order, photos of it are sent for approval and, upon receiving said approval, the final 50% + shipping&handling are requested.
Shipping and handling is usually 5.20€ (approx. 7USD) to most countries and, when available for the destination, it includes an international tracking number.
Customs charges, in the off chance they should occur, are the responsibility of the buyer.
Favored payment method is Paypal, but I also accept money transfers through Western Union or Moneygram.
My dolls are
not
suitable for small children.
Another important info is that, although my home and craft room are smoke-free, they are also pet-friendly.
Should you have any other questions, please don't hesitate to ask, either in a comment here or to my e-mail: deri_dolls@yahoo.com
Deri
Jul. 7th, 2014
And now a couple of Tudor Queens who shared the sad fate of headlessness, both orders for my darling S. in the US.

The first one is a new design for Catherine Howard, inspired by a gown worn in The Tudors.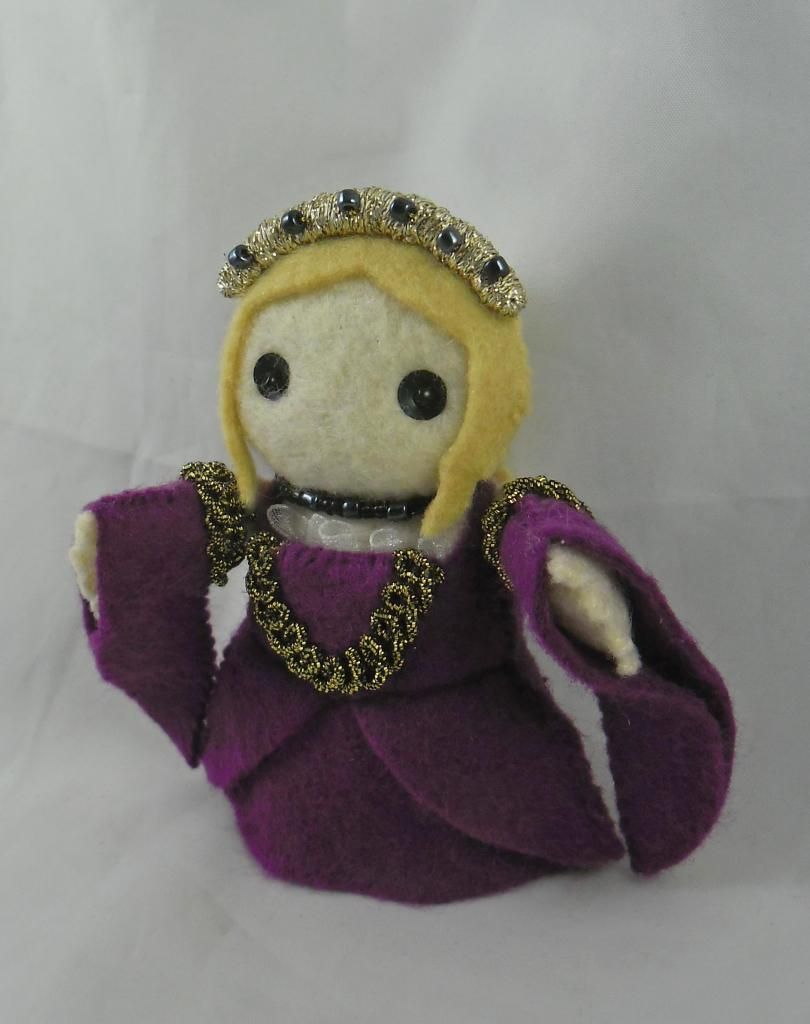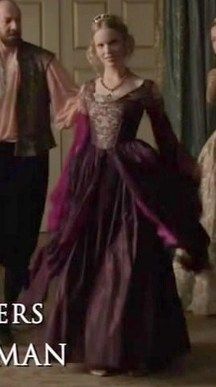 I loved working with such a bright colour and flowy shapes. The golden trim, though, was a bit of a disappointment as it wasn't flexible enough to allow me to work it into the whole of the stomacher piece. =/
I am, however, VERY happy with the tiara. Everything that requires wire terrifies me, but this one's structure took the golden yarn pretty well.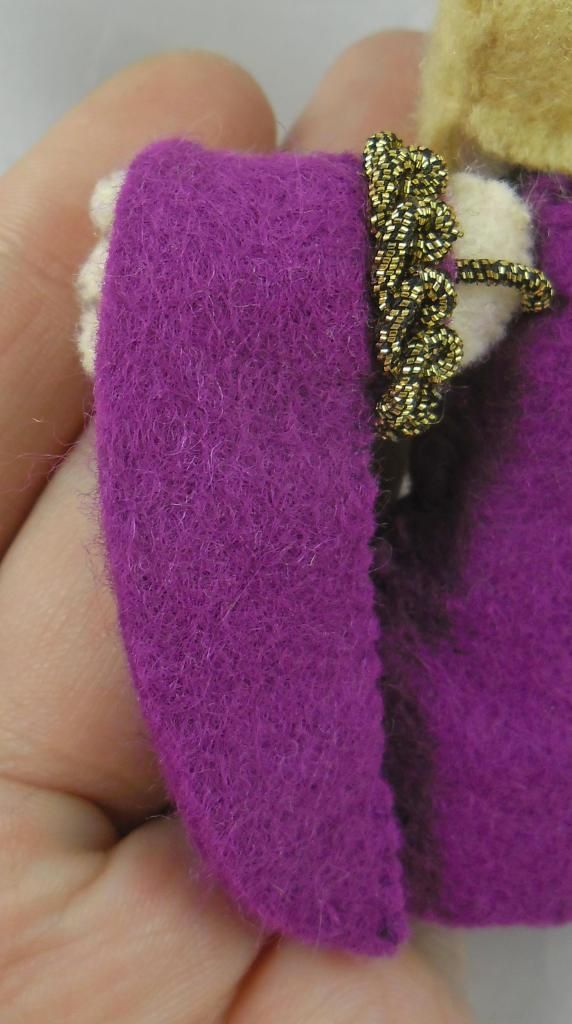 =) I loved the dramatic sleeves on her.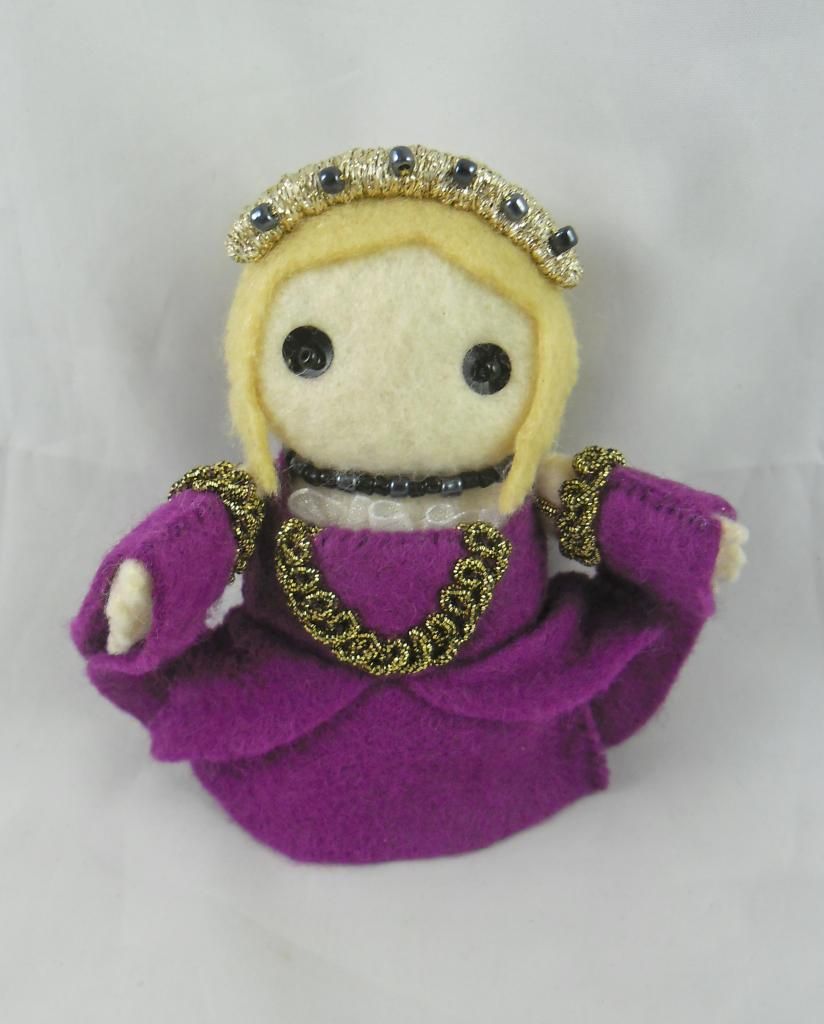 Her skirts were soft enough that she could move and dance with them. =)

The second one is a new design for a Lady Jane Grey, inspired by Delaroche's heartwrenching painting.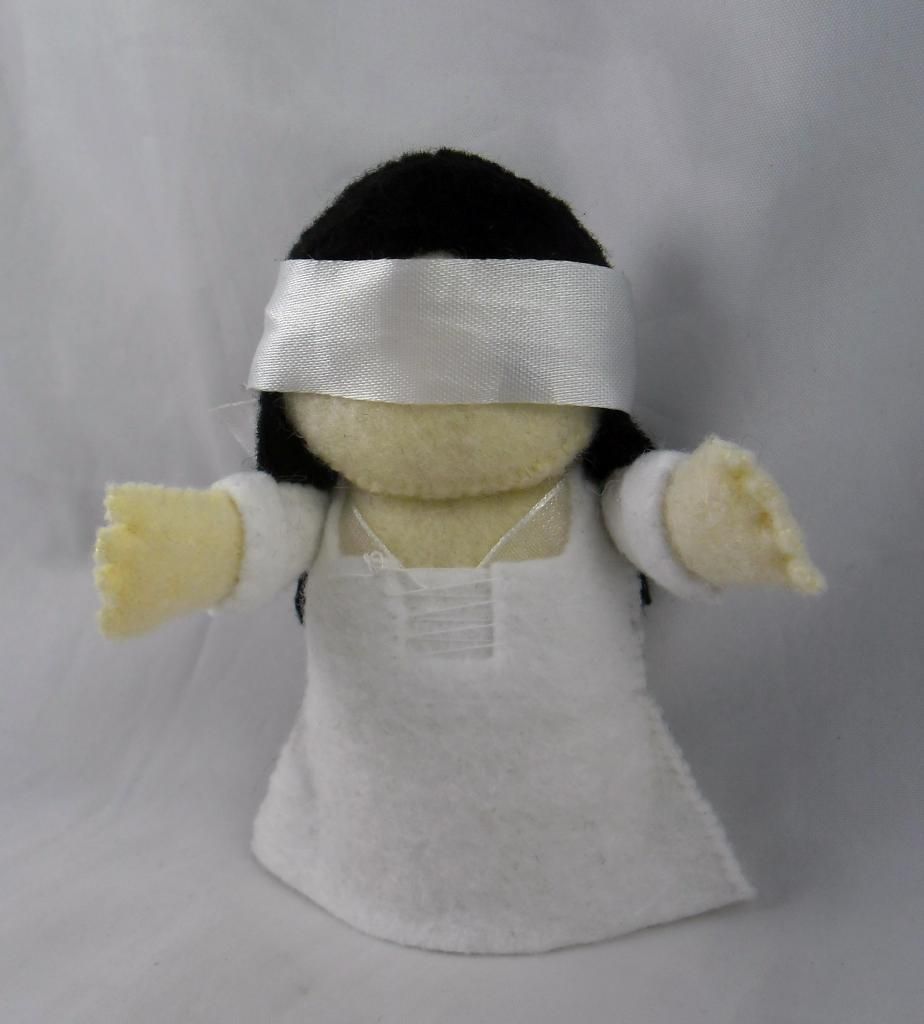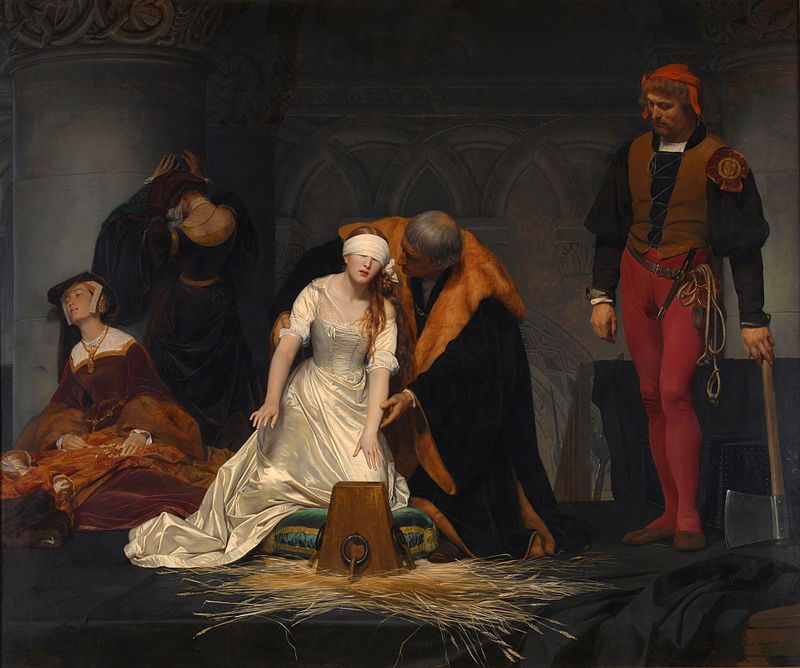 The dress is pretty simple: just a bit of detail on the corset lacing and the organza chemise layer underneath.
The black hair is a bit of a wink to Helena Bonham Carter's portrayal of the character in movie.
The movie La Reine Margot introduced me to the beautiful Isabelle Adjani and to a level of costume porn that got my teen self to drool profusely. :)
My darling B. shares my love for that movie, so she ordered a doll inspired by one of the gowns worn by the protagonist.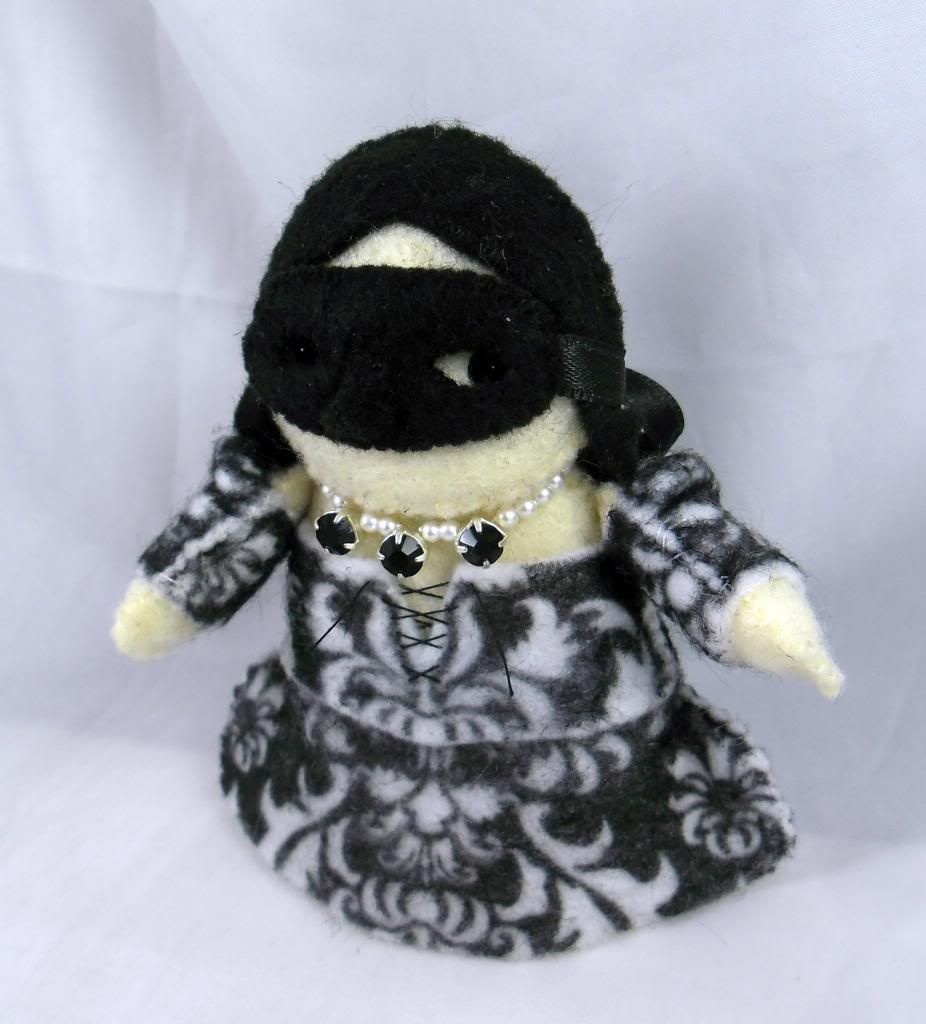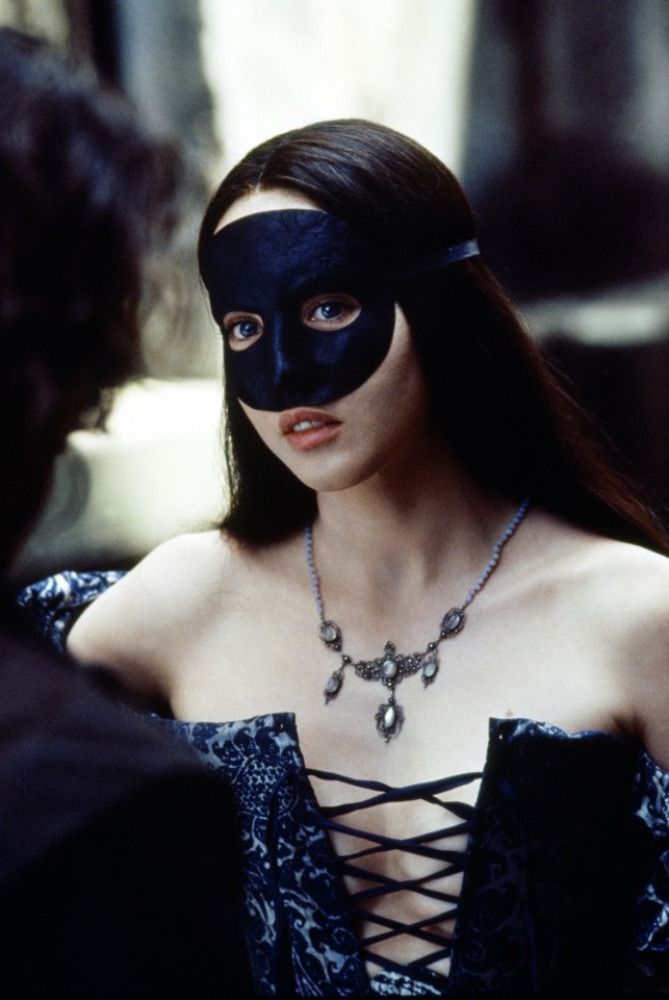 This dress was the perfect excuse for me to use my damask felt for the first time. I new that day would come! =D
I didn't do it for the back, but I did my best to have the pattern properly centered for the front.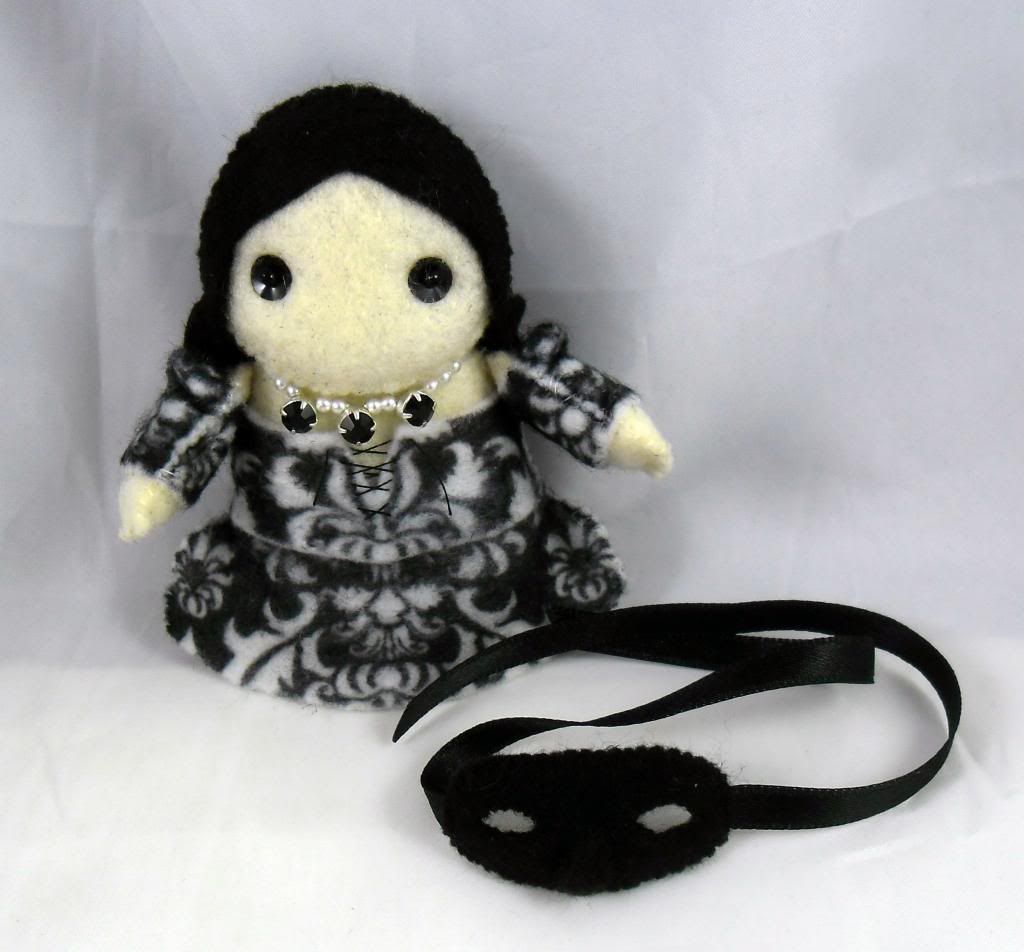 The mask, of course, is removable.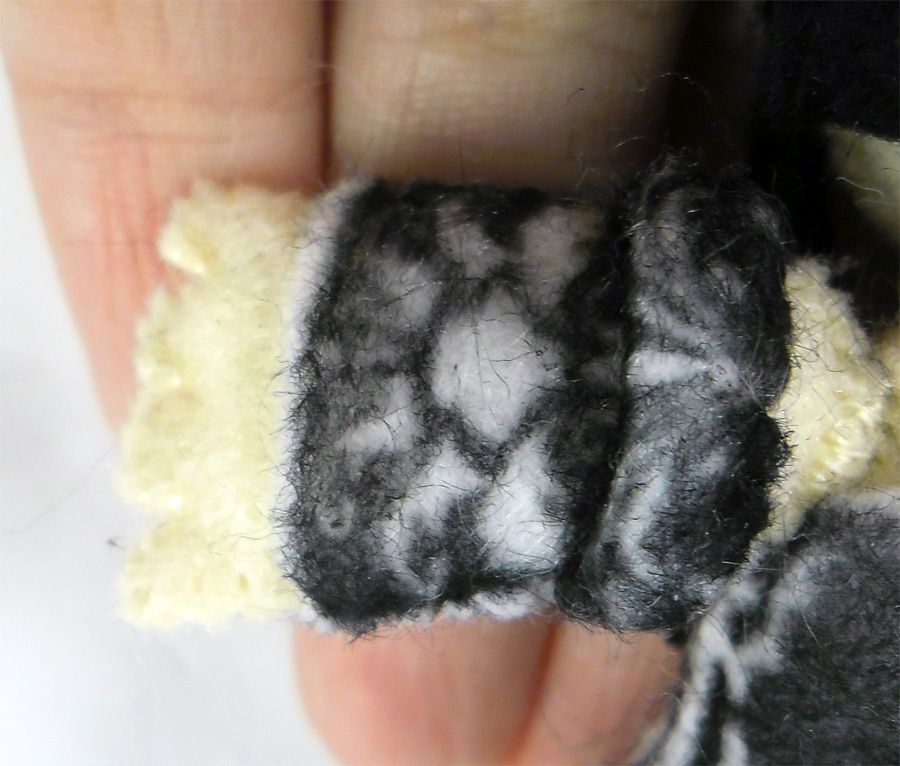 Shoulderless sleeves don't photograph well on my dolls, but I'm super proud of these ones. The top is ruched and, still, I managed to pattern match! Kudos to me! =)
I have recently realized that Texas has the biggest population of fairy Deredolls in the World. =D
There is one still in transit, but here are 2 that already got there.

First, the Fairy Queen:


If you can't tell, I tried something new for the skirt here. =) Felt doesn't drape like softer fabrics, so I always shied away from circle skirts for my dolls, but I figured out a way to make it work! Look at how lovely her skirt falls!
The wire crown, on the other hand... =P I'm a menace with pliers, but tried my best to hide the damage with silver yarn.



Back view to show off her embroidered wings. AS norm, both sides of the wings were embroidered and I can proudly say that I'm slowly improving on the symmetry!



Her outer sleeves were embroidered in the wonderful Pequinese stitch. <3

Second, Luna, an order from the lovely A. of Imaginatrium: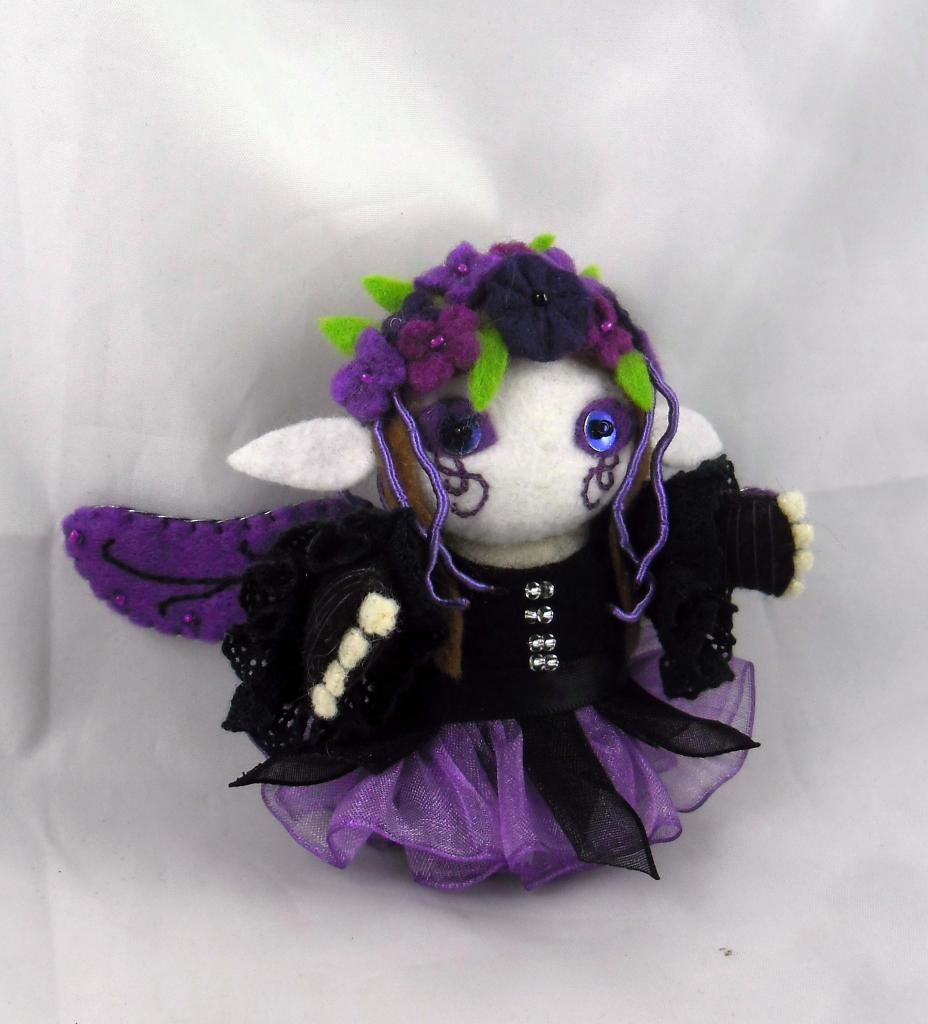 Isn't she glorious? <3
Black is terrible to capture the details, but her sleeves have black lace trim and her fingerless gloves are striped with purple.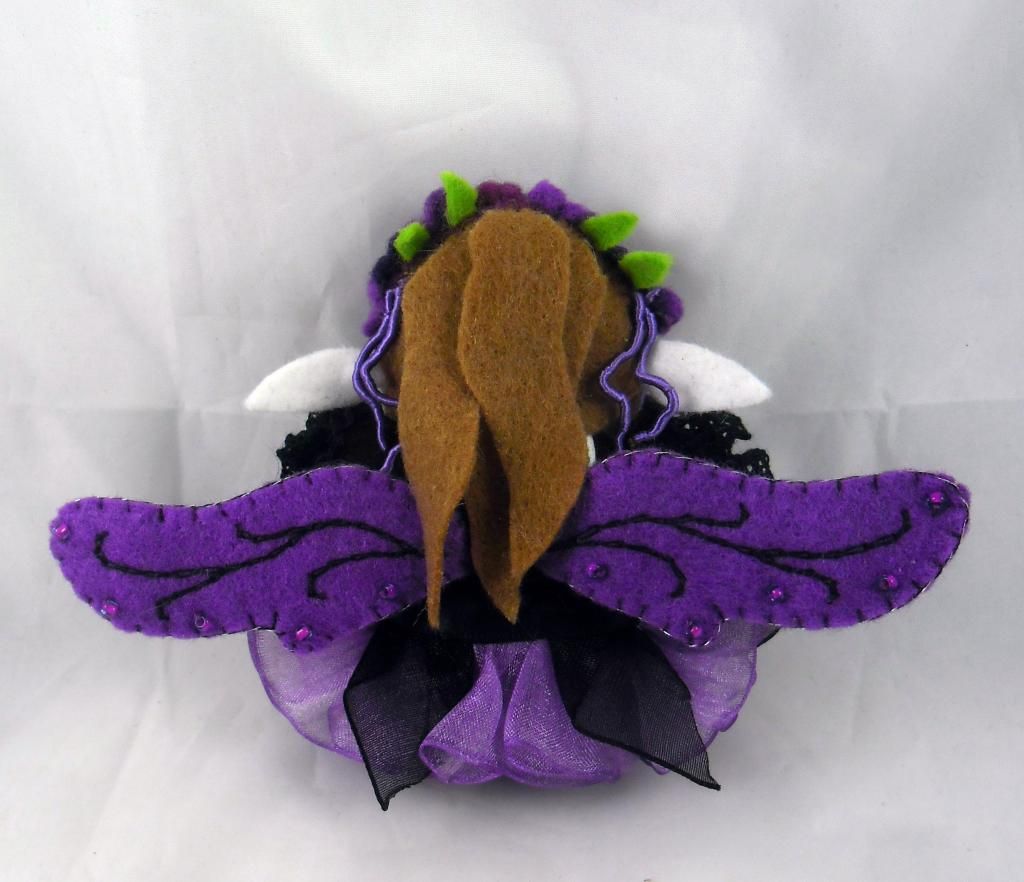 Absolutely LOVE her wings! It was fun playing with a slightly different shape.
Again, slowl improving on my symmetry. =) I'll get there one day.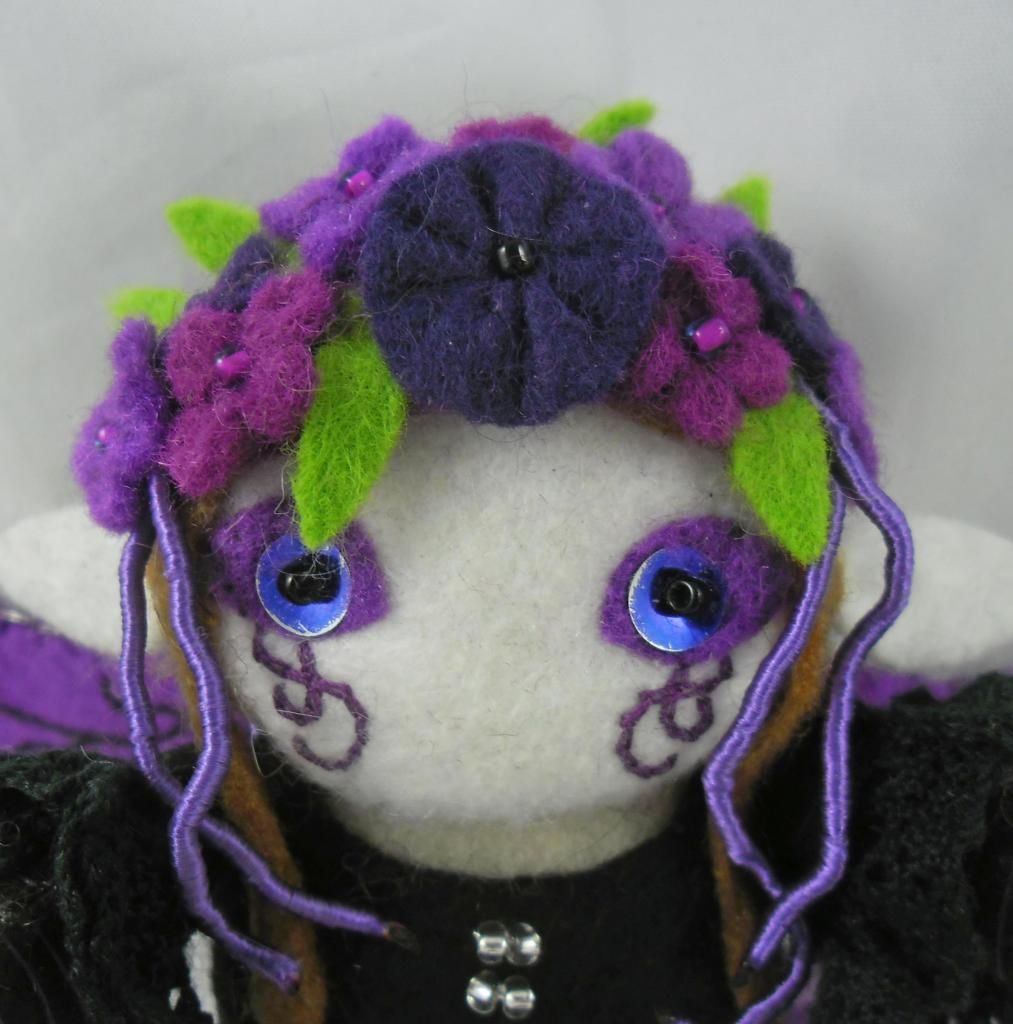 Her headdress is fabulous! I did a bunch of different flower shapes and played around with deconstructed trim.
But my utmost favorite detail was her embroidered make-up. I can't get over how delicate and pretty it looks. <3

=) And A. has sent me a photo of her Luna meeting up S. and her Dewdrop for lunch!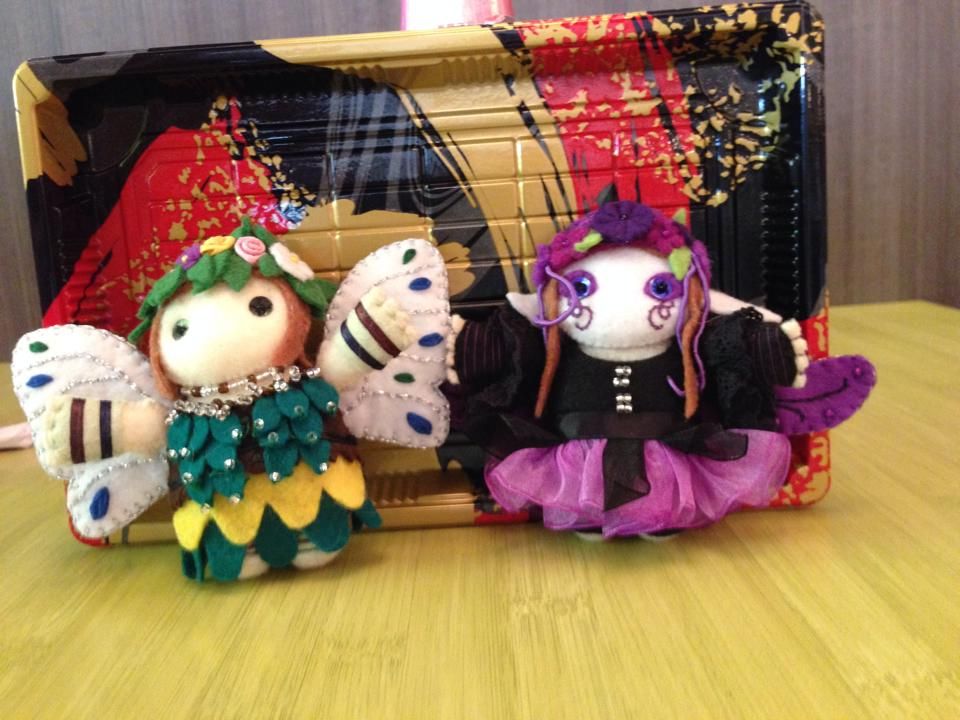 Too tired to sew, so it's another post dump time!
The first doll is one that was lost in Brazil for over a month before she finally found her way to the USA. =P The Postal Services are out to get me this year, I swear...

Scarlett O'Hara in the mill dress!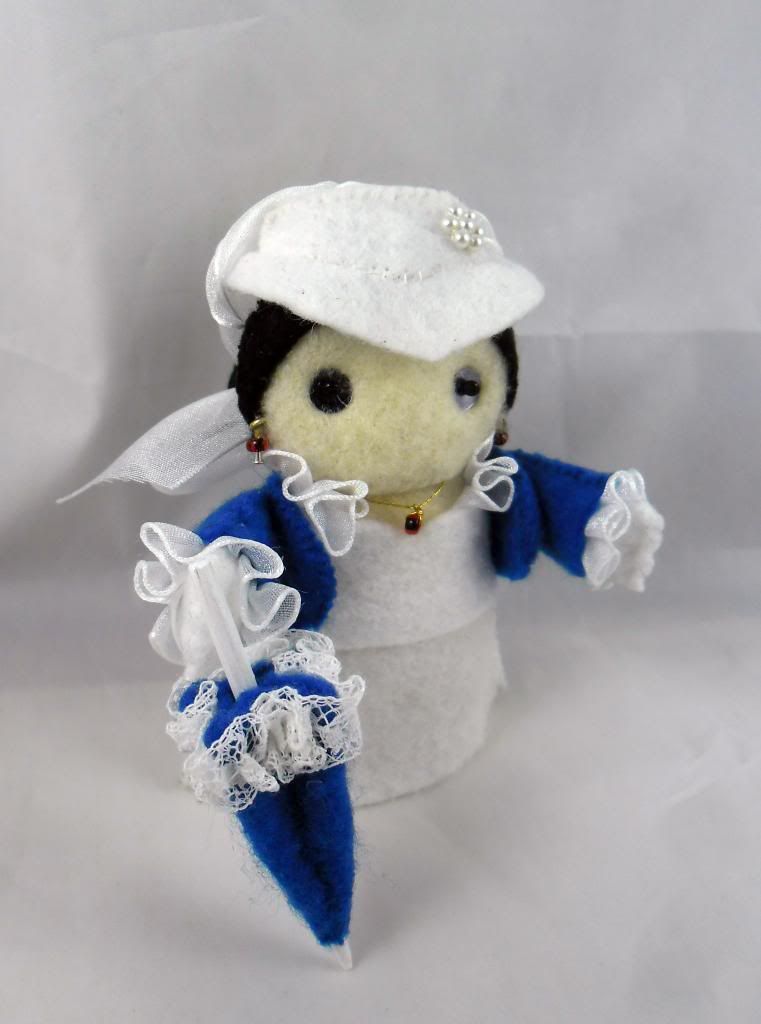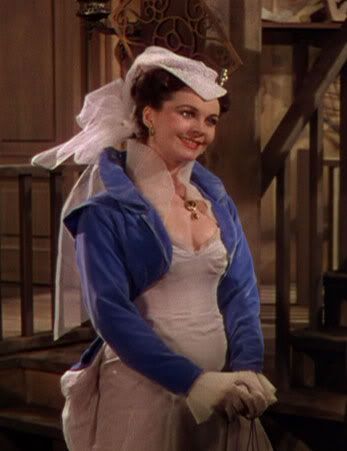 One thing you probably already know about me is that I absolutely worship Scarlett, so I was thrilled when the lovely S. asked me for one inspired by a less famous gown.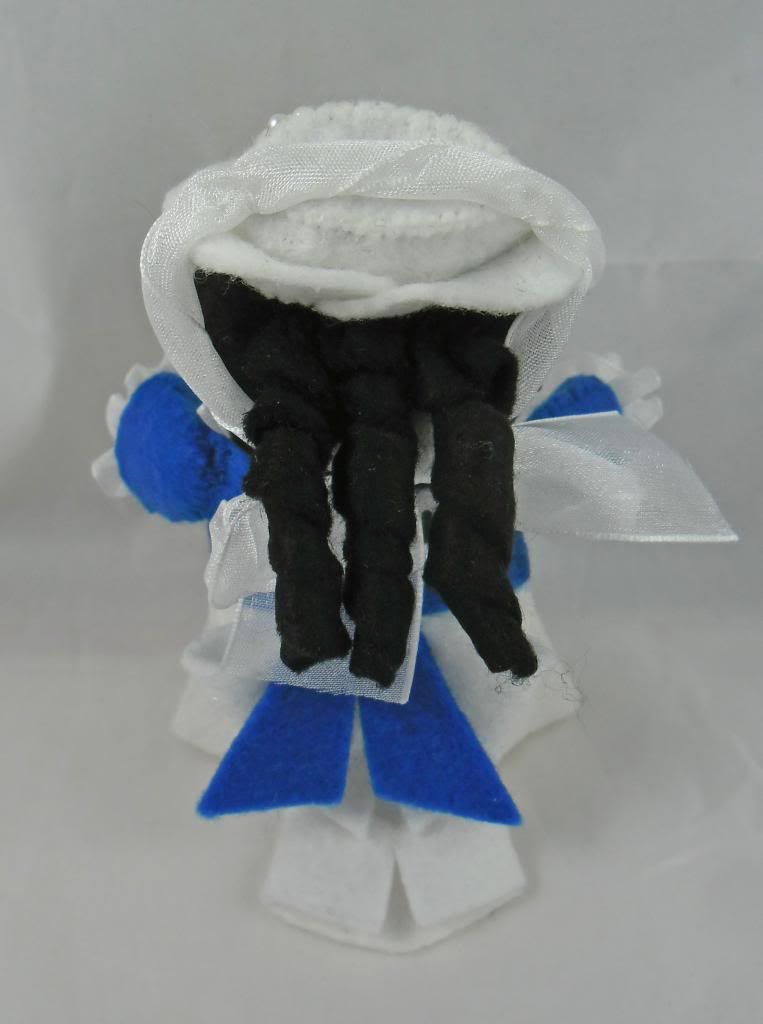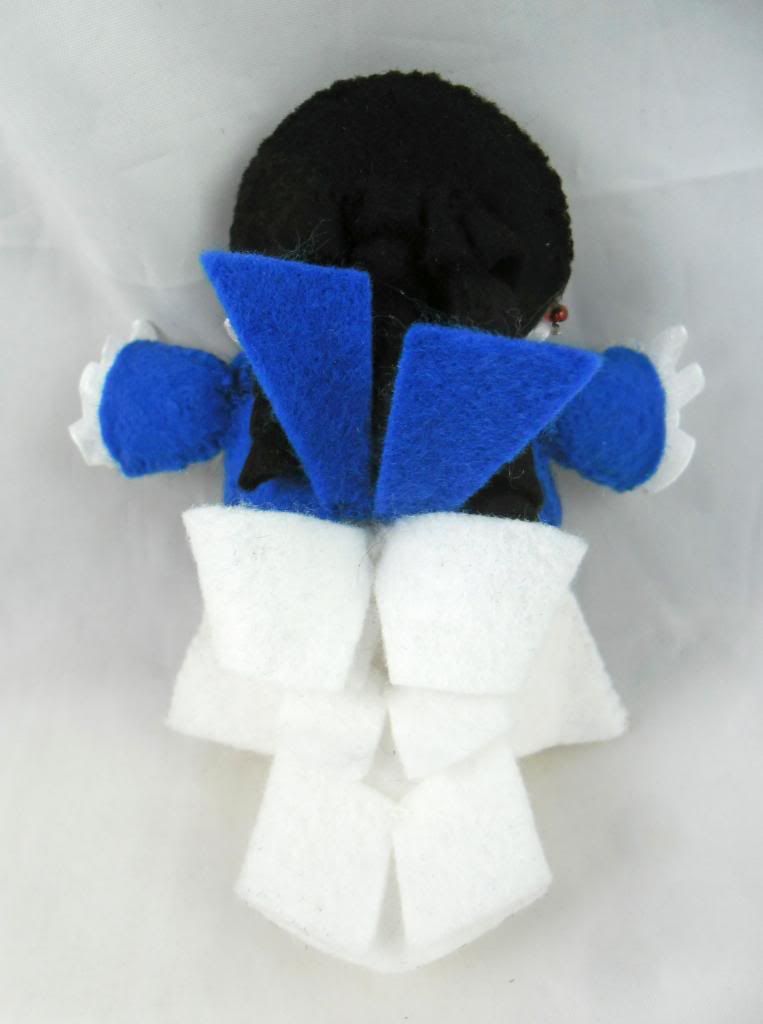 At first, I planned for the hat to be fixed, but then decided against it so it would be easier to get to the curls if they needed fixing.
And I took the chance to try out something different for the bustle tail, so I played around with shapes until I got that effect.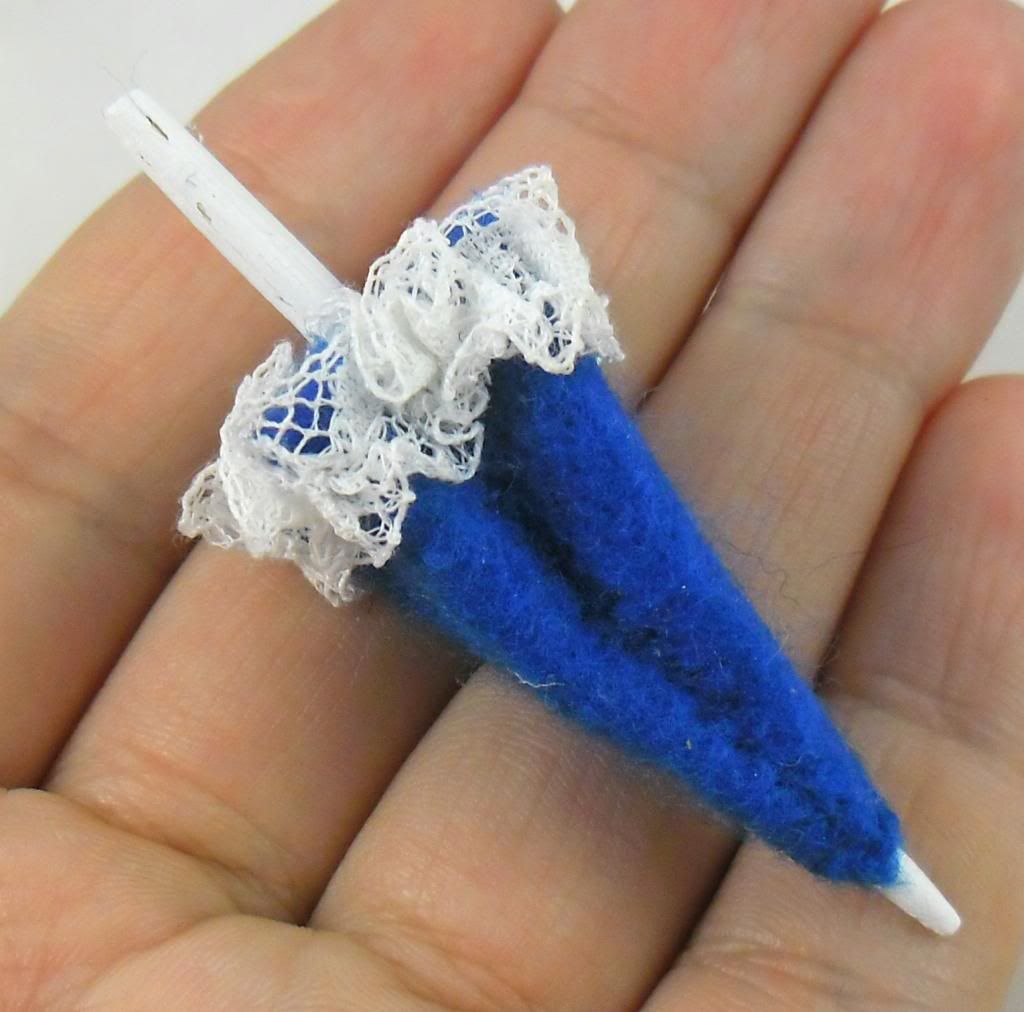 The parasol got a little addition after this photo was taken: it has a bead "handle" on the top now.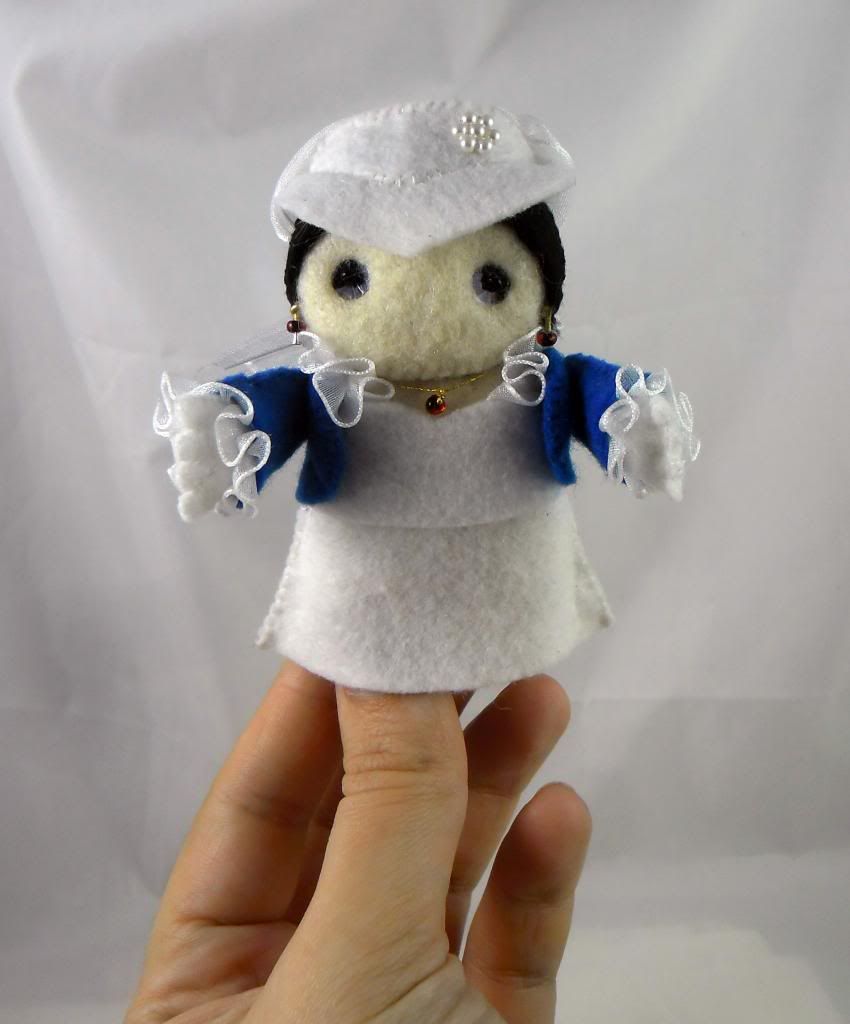 And here is little Scarlett, ready to take over the World! <3
May. 26th, 2014
It's been a long time since I last made a Marie Antoinette doll, but the love L. put an end to that hiatus.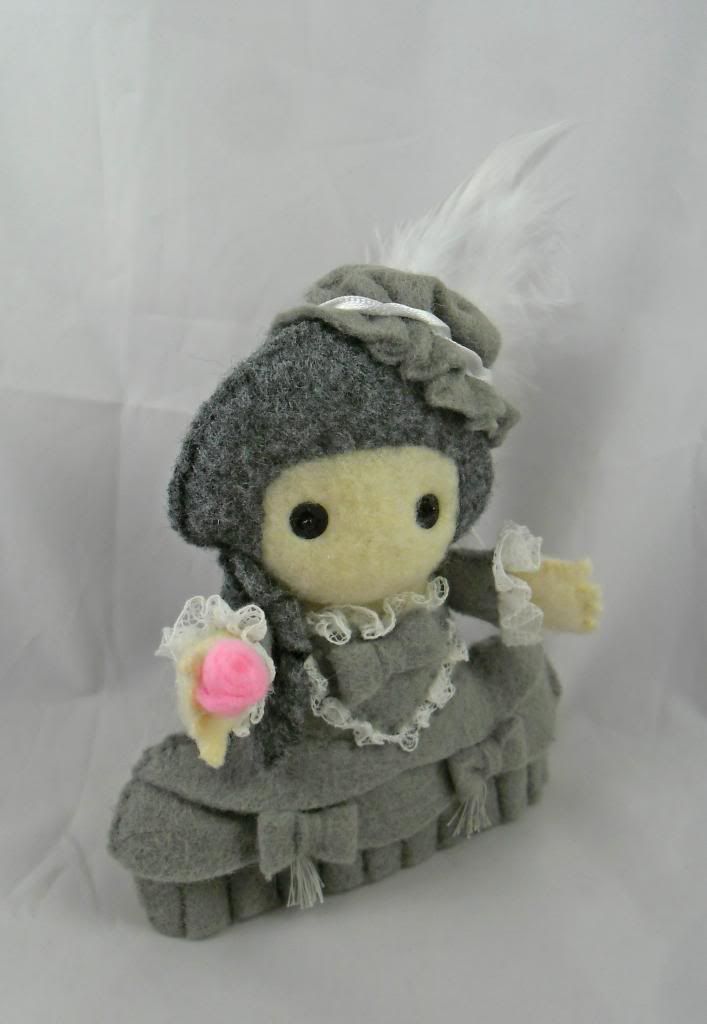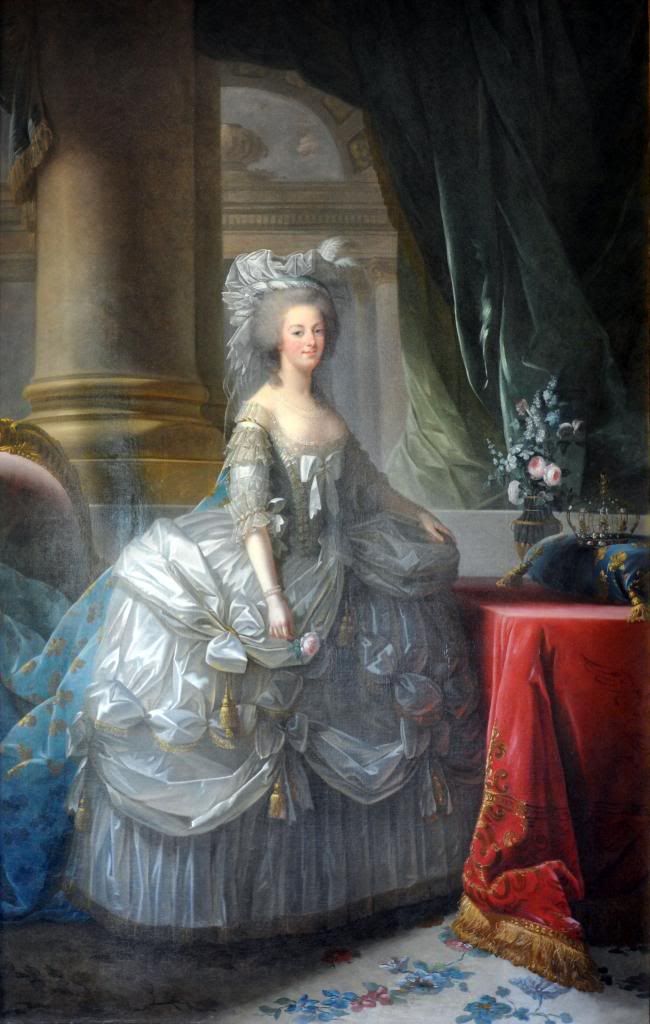 I'm quite proud of how the doll didn't get buried by the dress.
I had to keep a tight control of the bulk, especially on her 3-layered skirt, but, with the help of seams instead of pleats, I did it!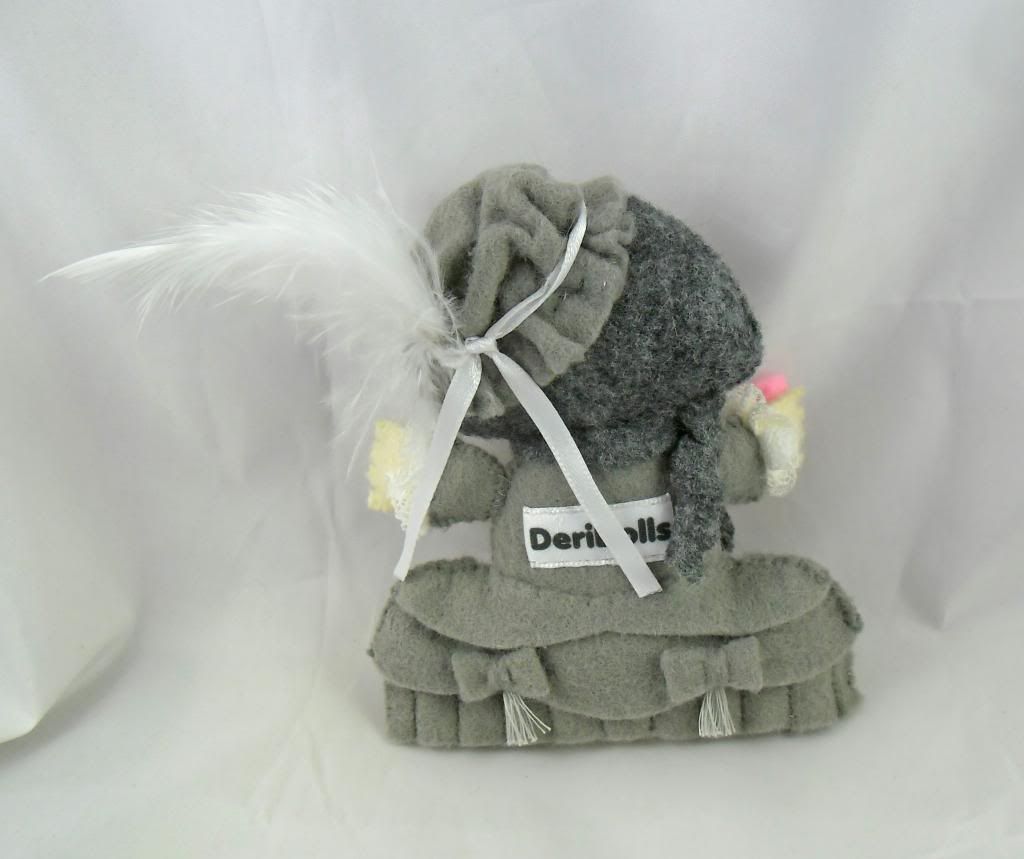 The tassels and felt bows got done pretty quickly, and so did the puffy hair.
Actually, I can't recall having any issues with her, whatsoever!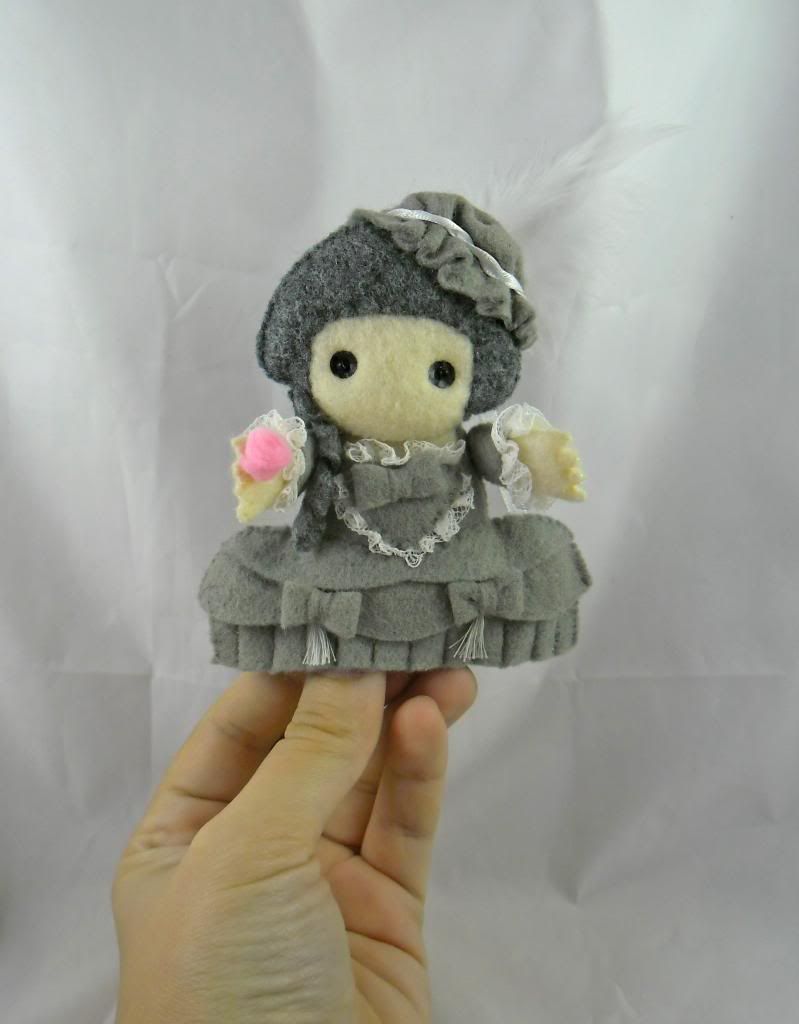 Wave to the plebs, Marie!
May. 25th, 2014
For Asgard!!!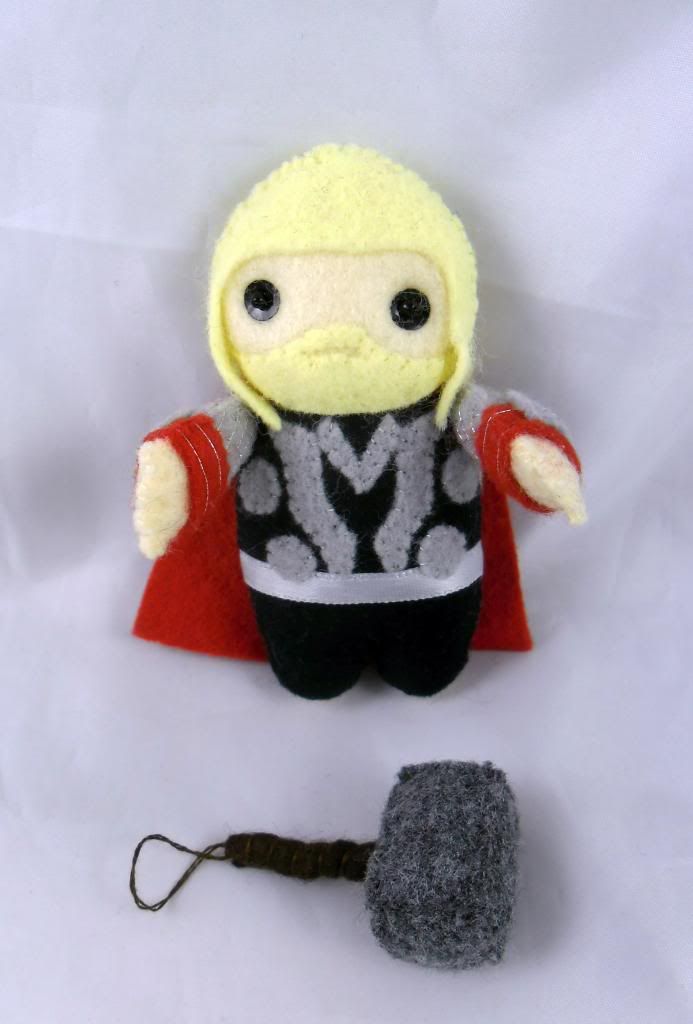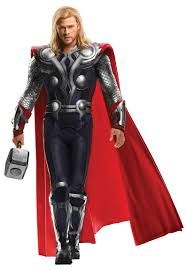 Little Thor is far from menacing, isn't he?
I find little Mjolnir to be the cutest weapon I've ever made. <3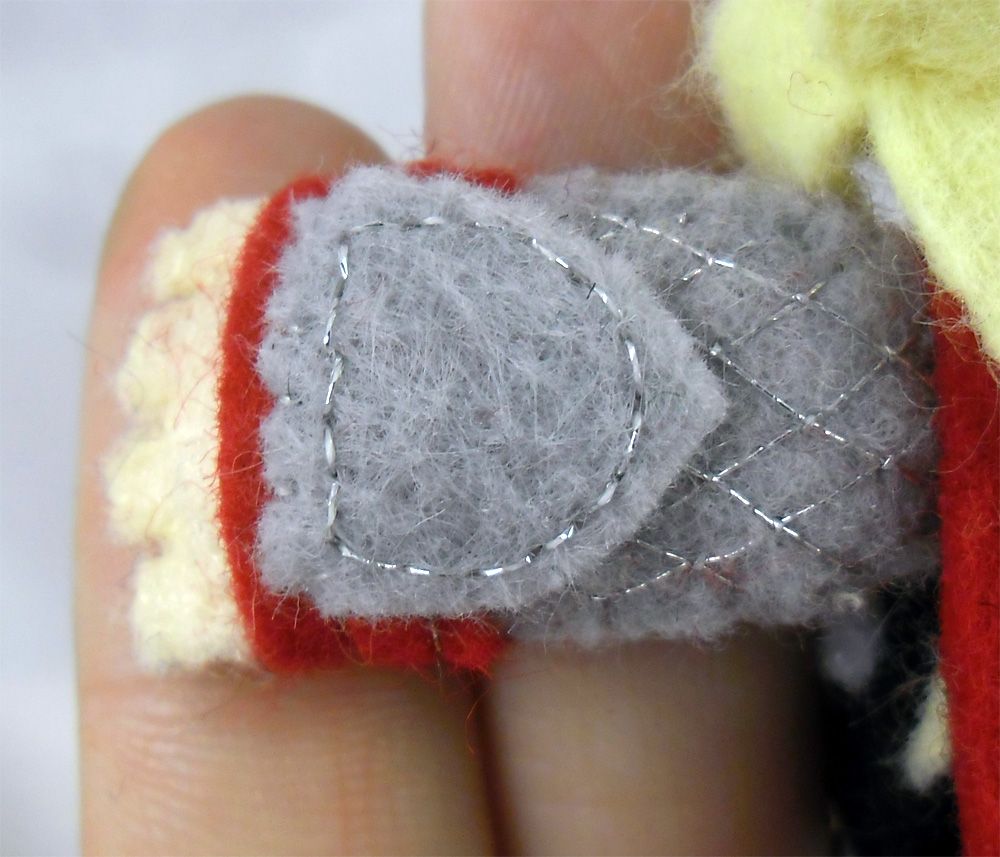 Close up of his embroidered sleeve and vambrace.



Adorableness in a portable form. =)
Guess who got to revisit Game of Thrones? =)

First, the fearsome Khal Drogo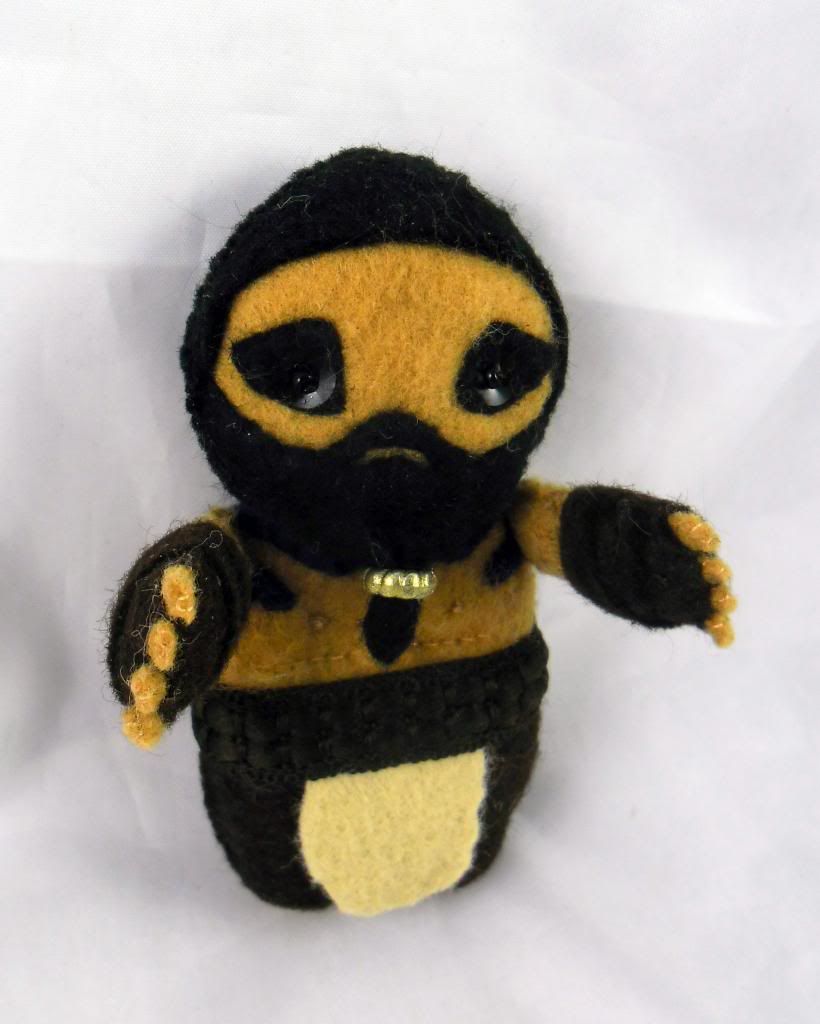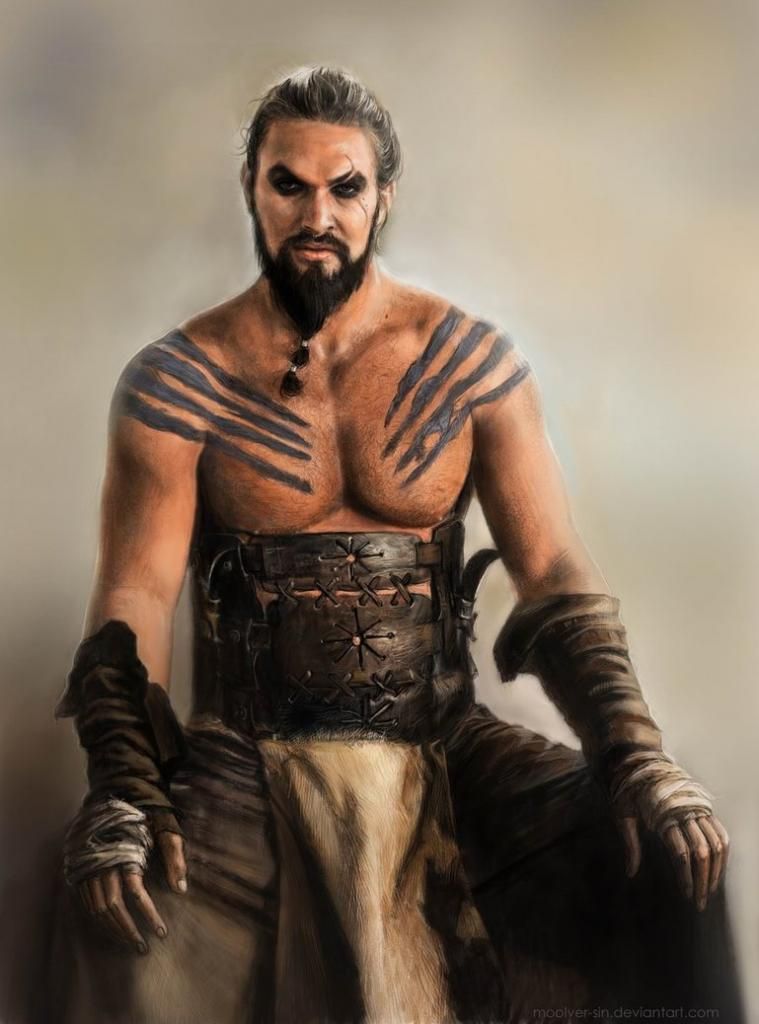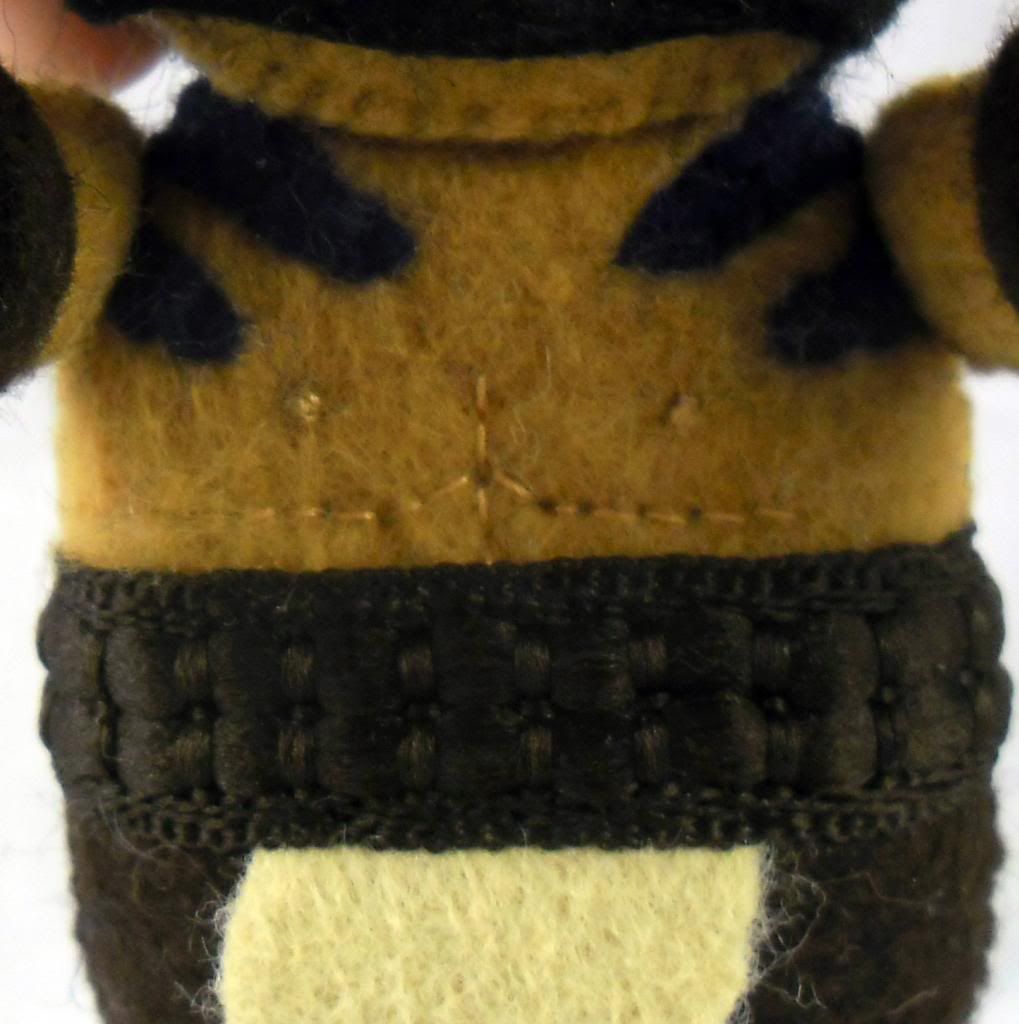 I can't figure out a way of photographing this properly, but his chest is slightly sculpted to better suggest pecs and abs.

http://s1340.photobucket.com/user/deridolls/media/fictional/SAM_1459_zpse1a9167b.mp4.html
I'm not sure if they mention this detail in the series, but, in the book, the bells he wears on his hair come up several times.
So, basically, the fearsome Khal doubles as a cat toy... =D

Second, the Moon of his life, Daenerys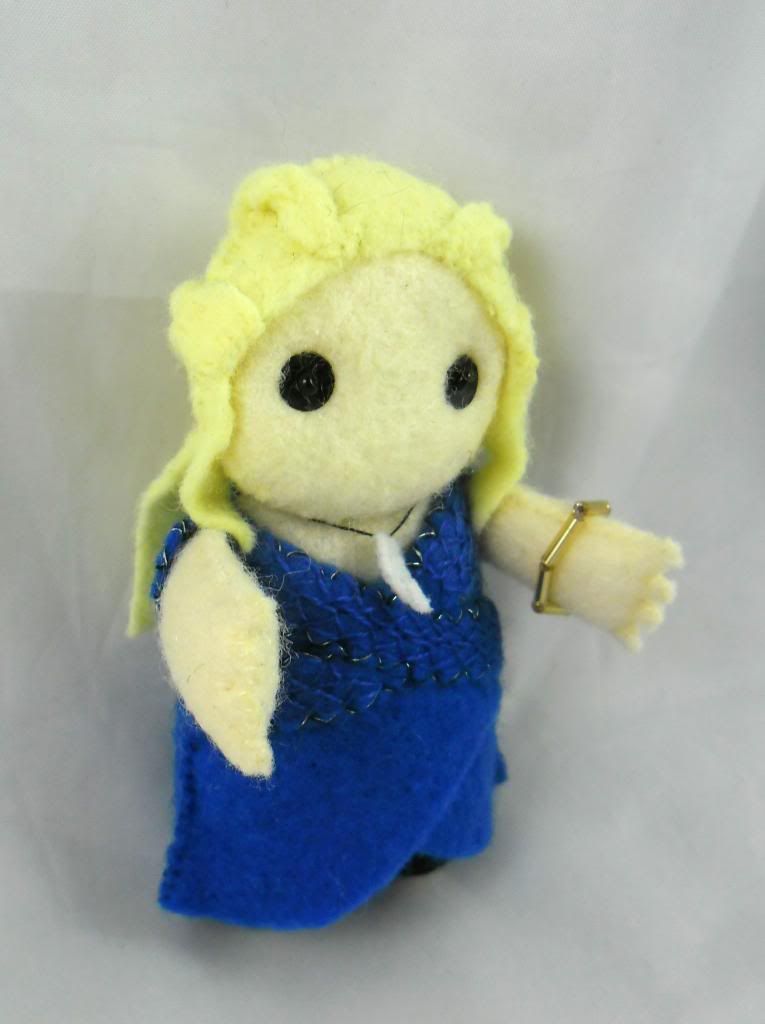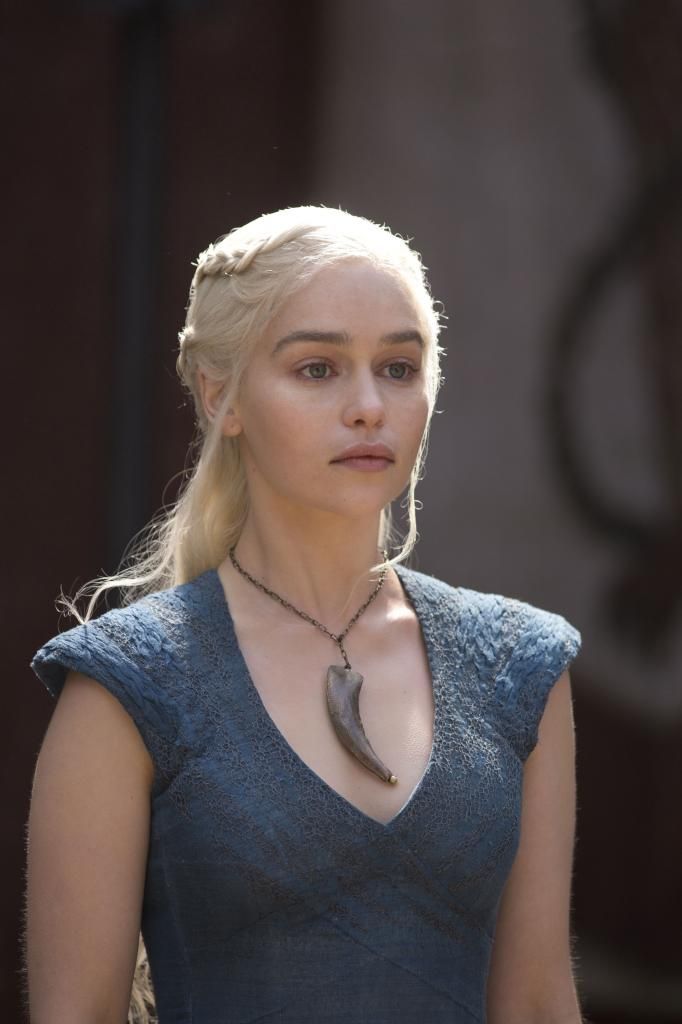 I loved making this doll. <3 Lovedlovedloved.
The cache-coeur effect of her dress was achieved by weaving the embroidered stripes. =) I love simple solutions.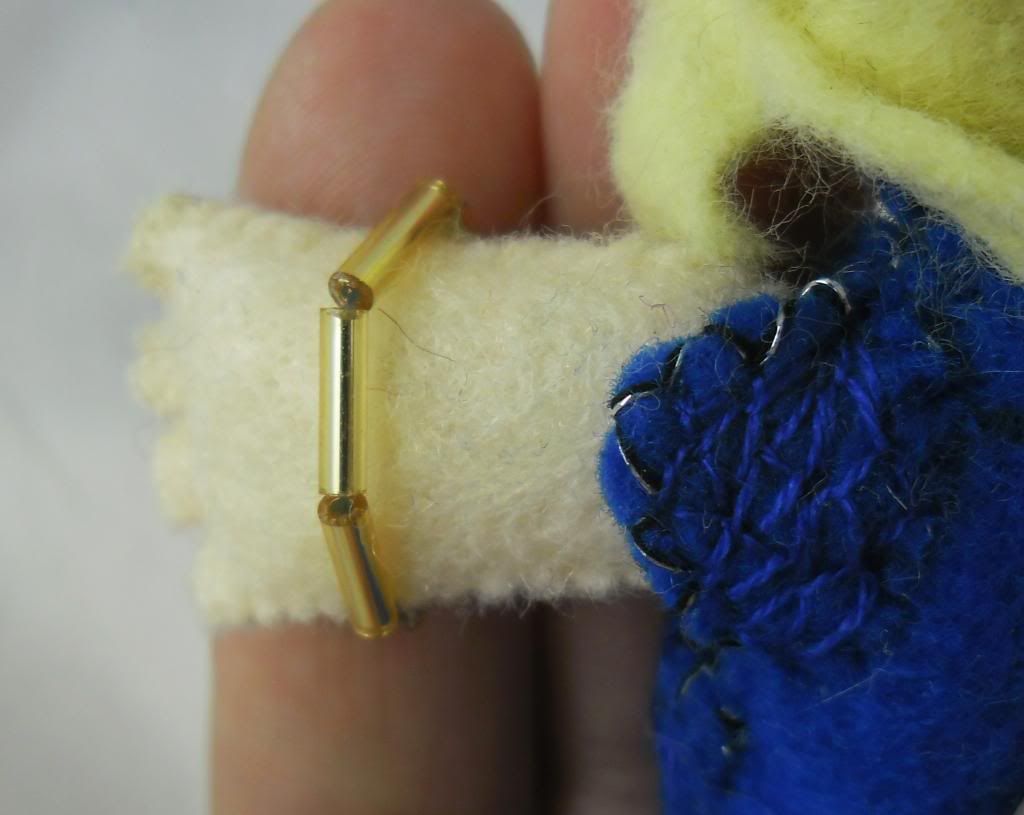 Her cap sleeves were also embroidered.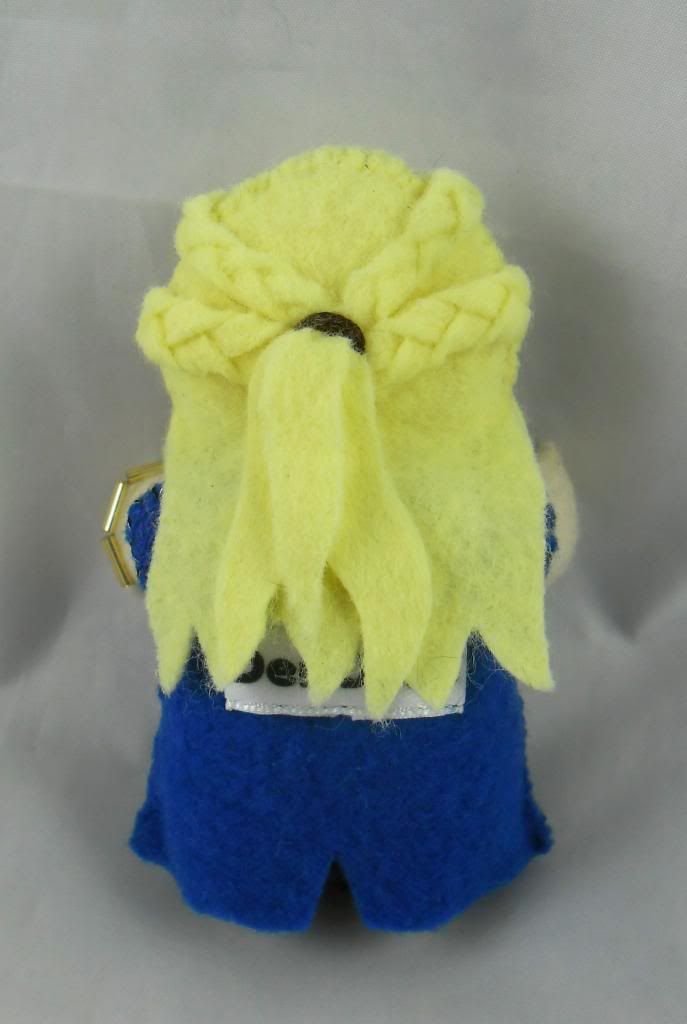 But what I loved the most was her hair. Gorgeous!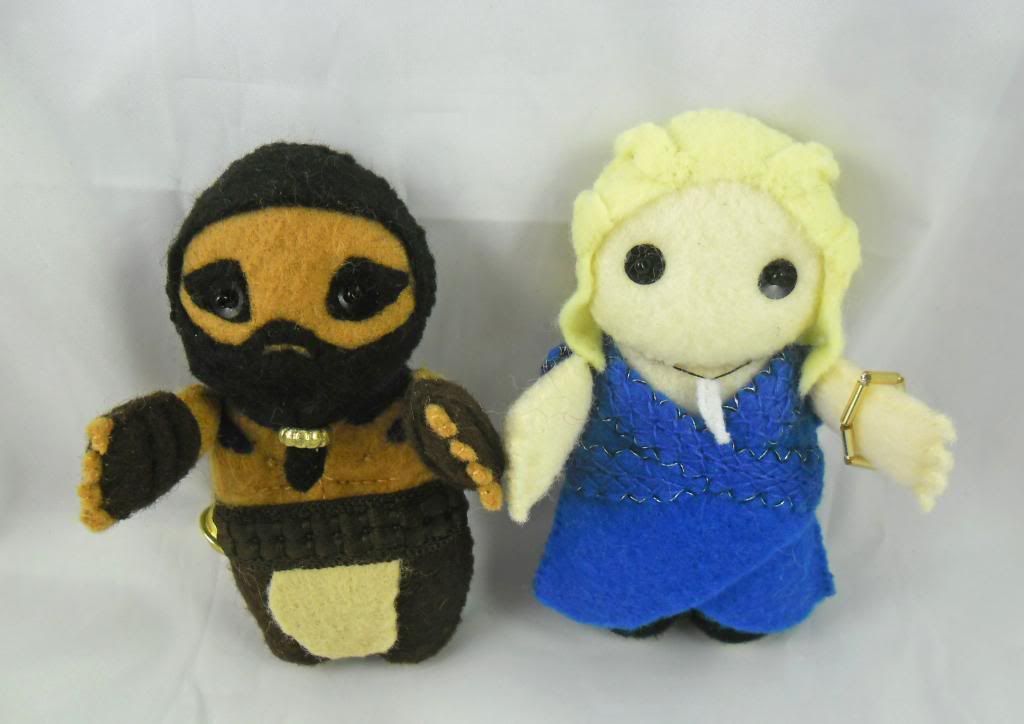 And here they are together. <3
Why so serious? =D
An order from a fellow dollmaker (https://www.facebook.com/Sinnerhella?fref=pb&hc_location=profile_browser) to add to her massive Joker collection, this was my second time taking on this villain, inspired by the first movie this time.



What a big smile you have! =D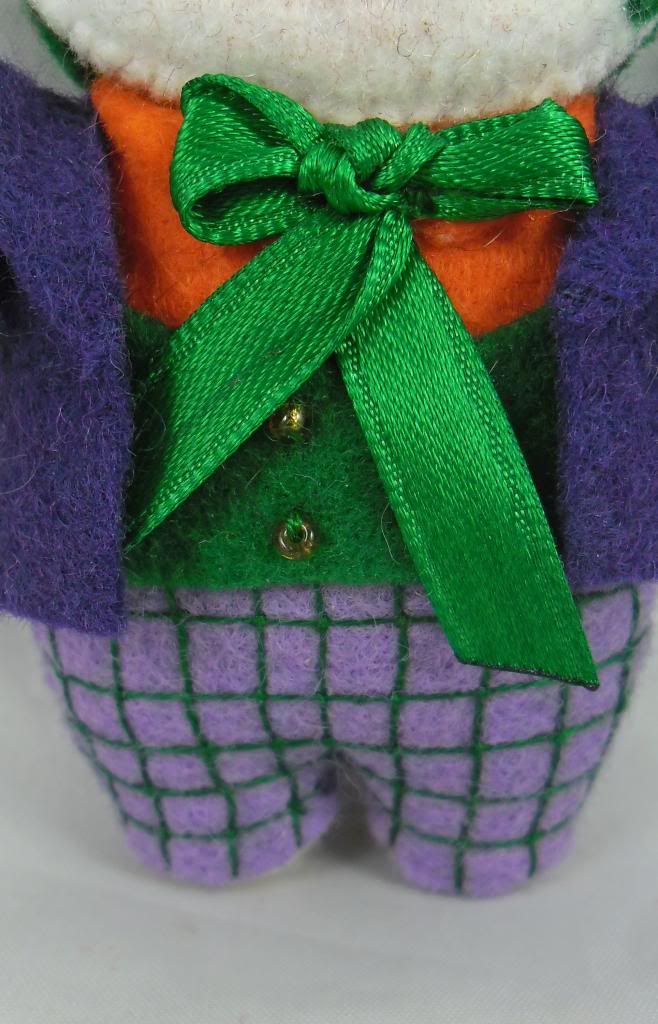 I think his pants were, perhaps, the "cleanest" of my embroidered pants to this day. Quite proud of them.



But T. preferred him to go without a mouth to be more in the classic Deridoll style, so I took it off.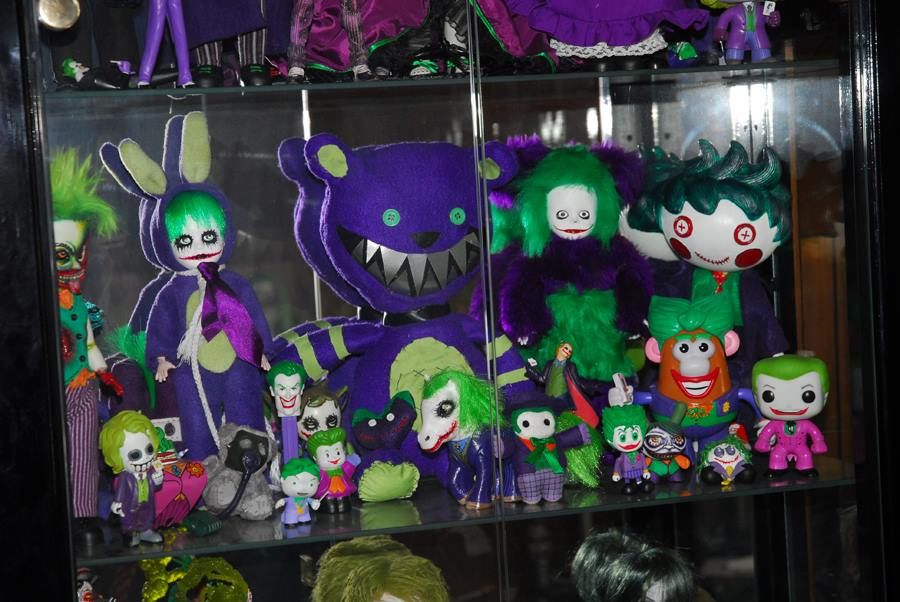 Can you spot him among all the other Jokers? =)
Anne of Bohemia (11 May 1366 – 7 June 1394) was Queen of England as the first wife of King Richard II.
And it was precisely to keep his doll company that little Anne came to be. =D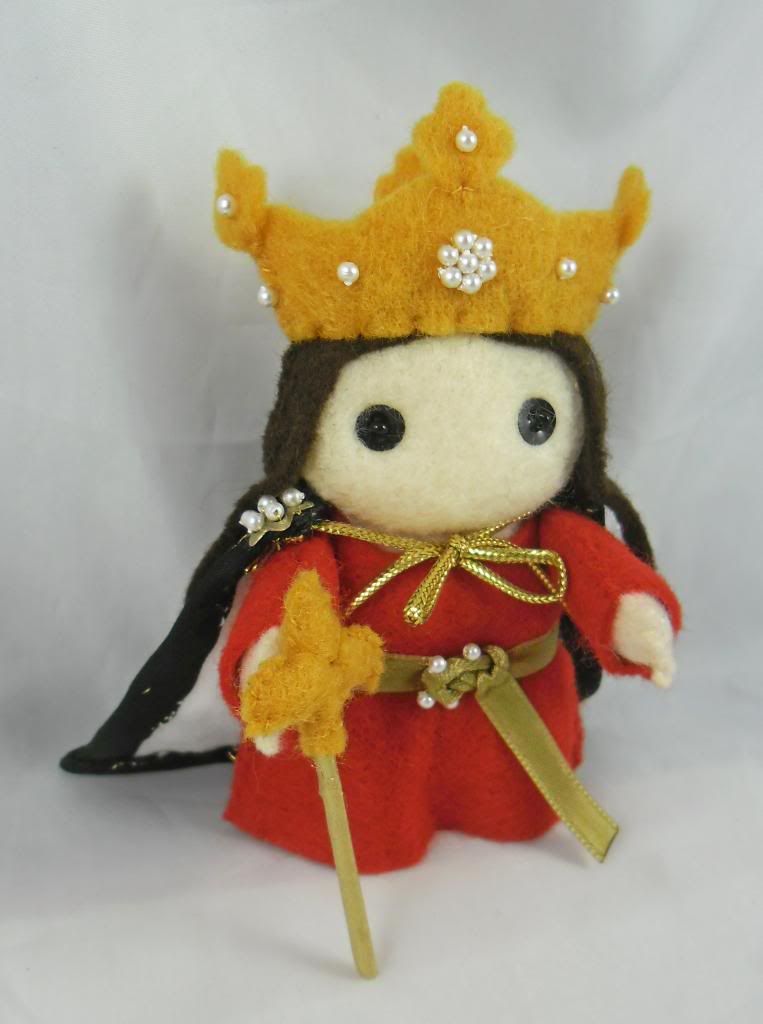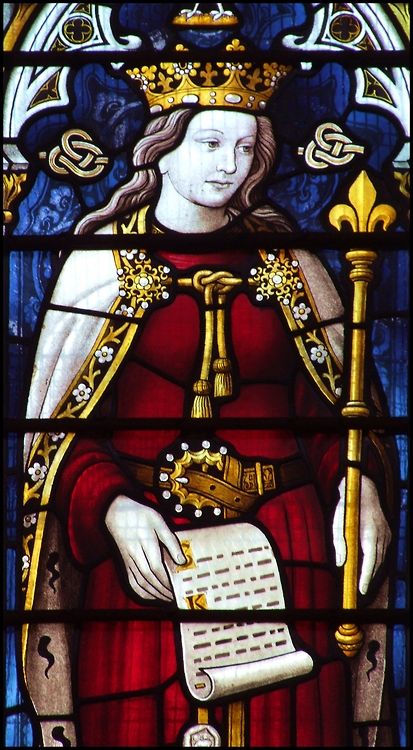 Little Anne was inspired by this beautiful image of a stained glass window.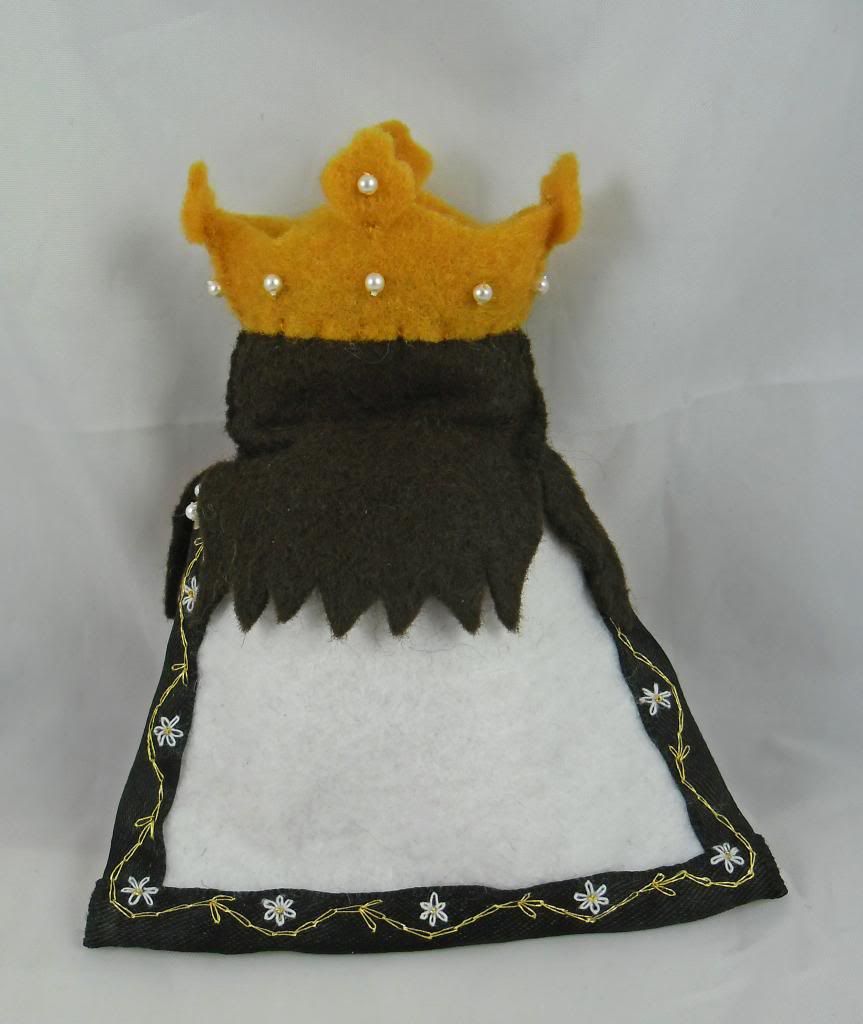 I love her cloak. <3 Regal, yet simple and pretty.



After I embroidered her cloak with lazy daisies, the lovely T. told me that the daisy was actually Anne's symbol. Happy coincidence. =)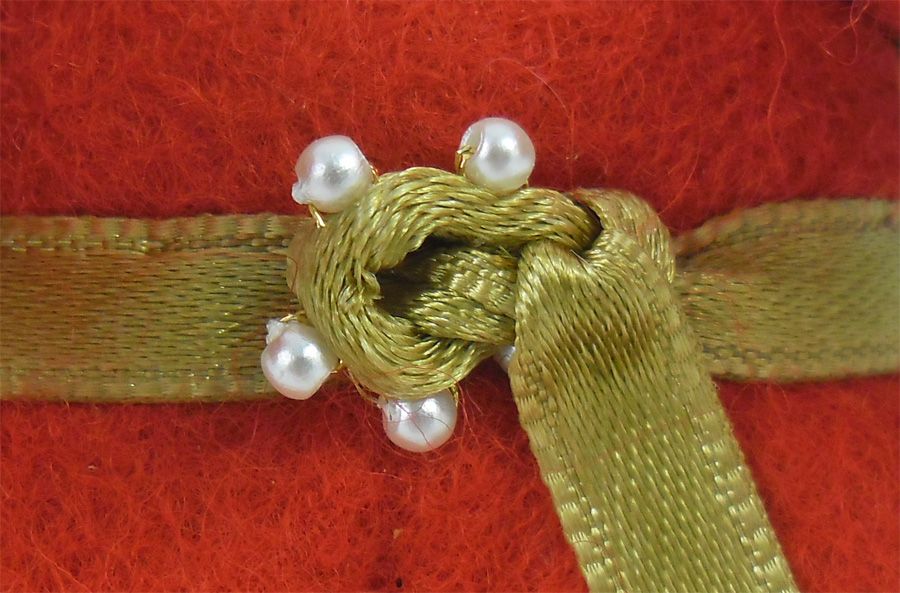 This may not seem like much, but this was me trying out something new for her belt. I'm very happy with what I've learnt from this experiment.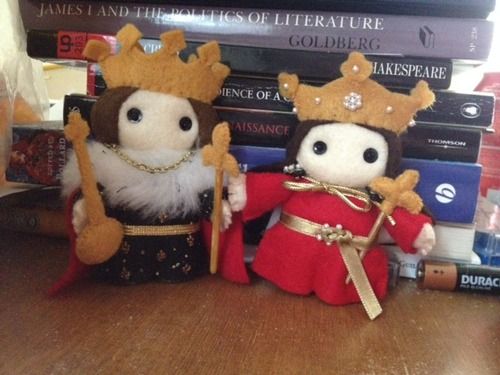 And here she is with her husband! =D
Charles V (21 January 1338 – 16 September 1380), called the Wise, was a monarch of the House of Valois who ruled as King of France from 1364 to his death.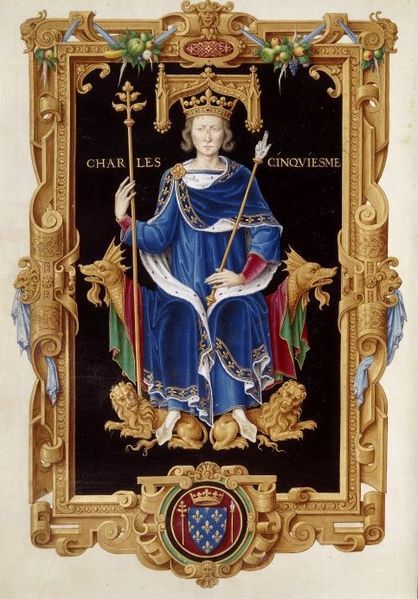 Little Charlie in all his glory. =)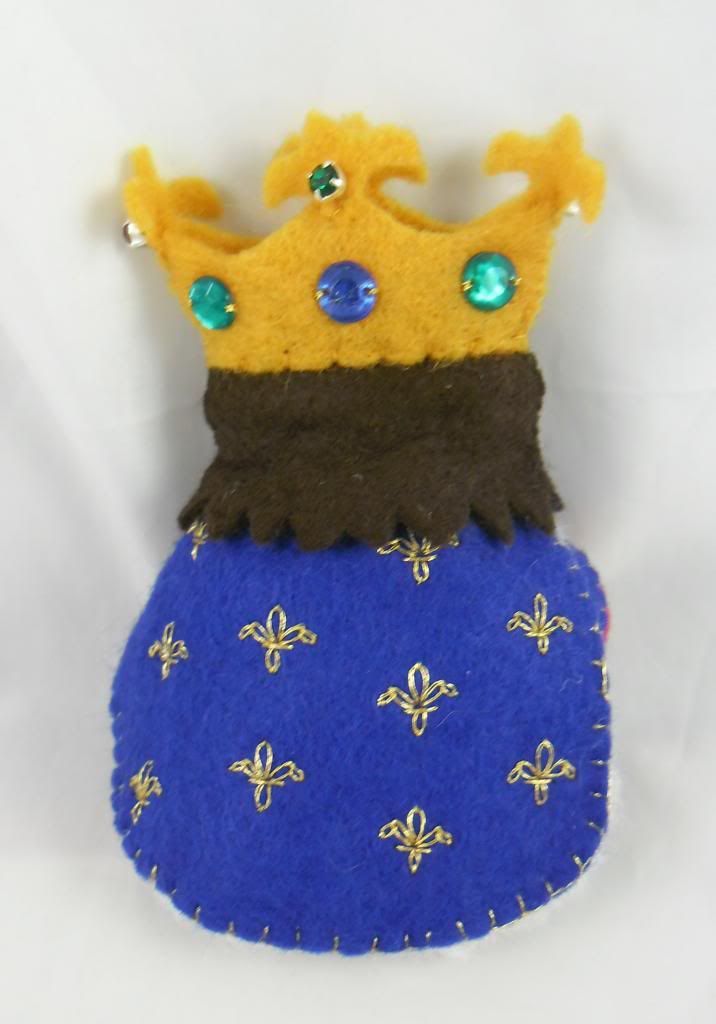 I peppered his whole cloak in fleur-de-lis, symmetry be damned!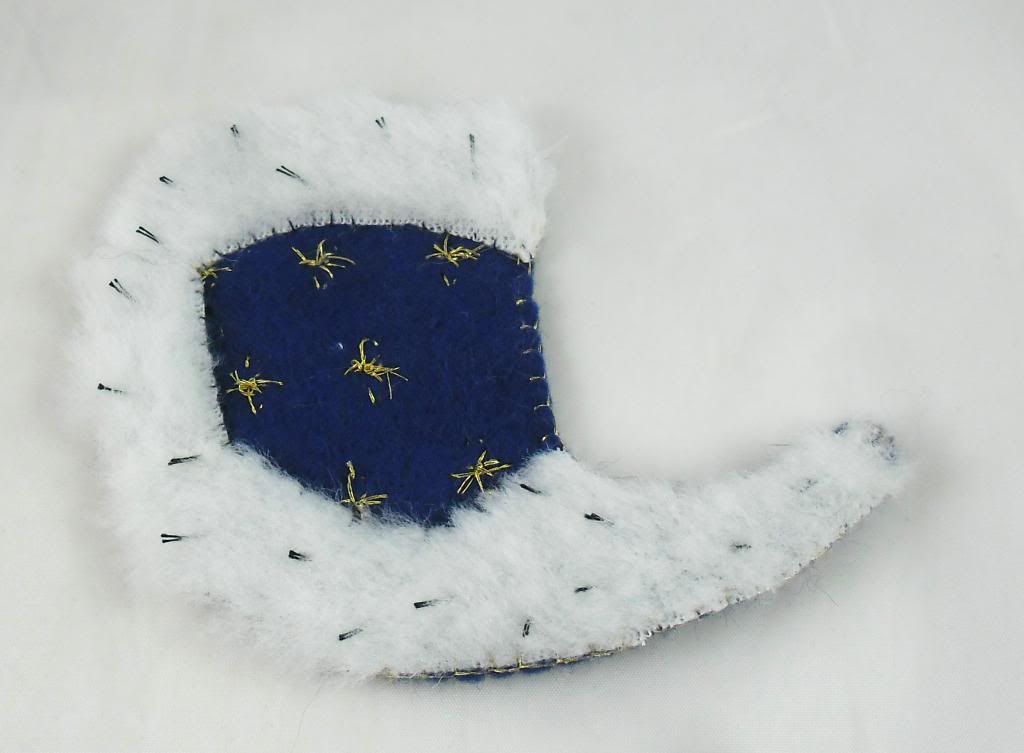 If I had lined his whole cloak in fur, the poor thing would have been buried under its bulk, so I did it only at the borders and gave it my regular ermine tail effect.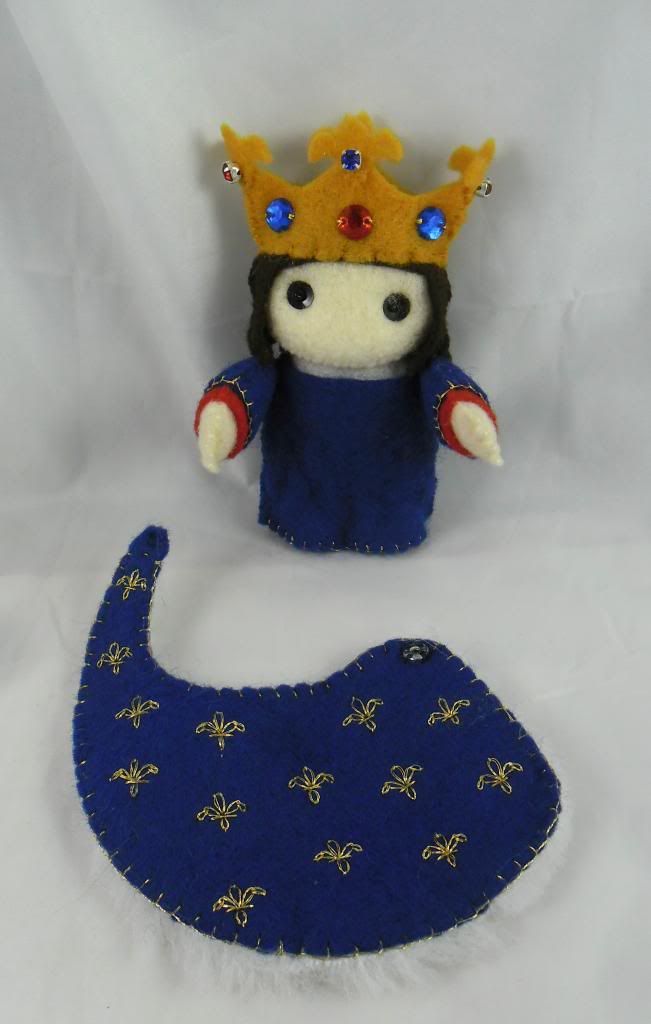 To have them sit right on the dolls, I usually have to play around with the shapes of the cloaks, but it works in the end. =)
Current Mood:
worried
I have no shame... =( Shameless McShameless III, that's me.
Still fighting the delays from February and I keep hoping for a chance to make proper posts here, but time just slips through my fingers, so I have to resort to massive post dumps on the days where I'm too tired to sew, such as today.
Let us begin!

First, a couple of mythological ladies, orders from the lovely L., in the UK, who wanted her litte Guybrush Deridoll to have some company. =)

Little Medusa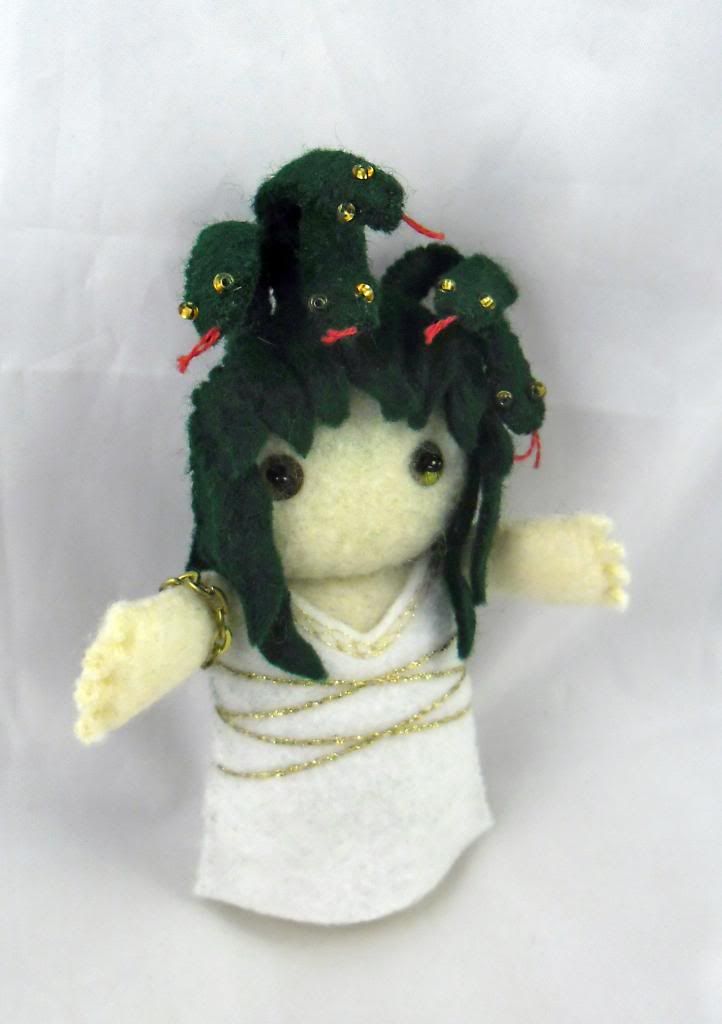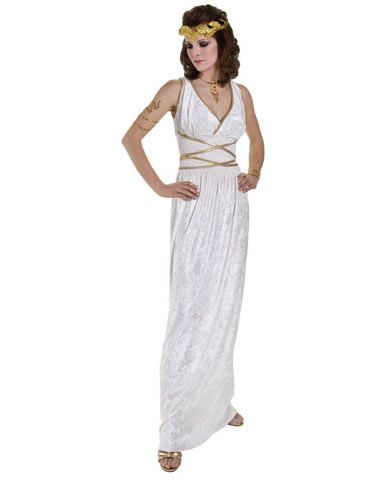 Simpler than my first Medusa, who was half snake herself, this little one was far more elegant and her snakey hair has better wire structures to allow for easier bending/posing.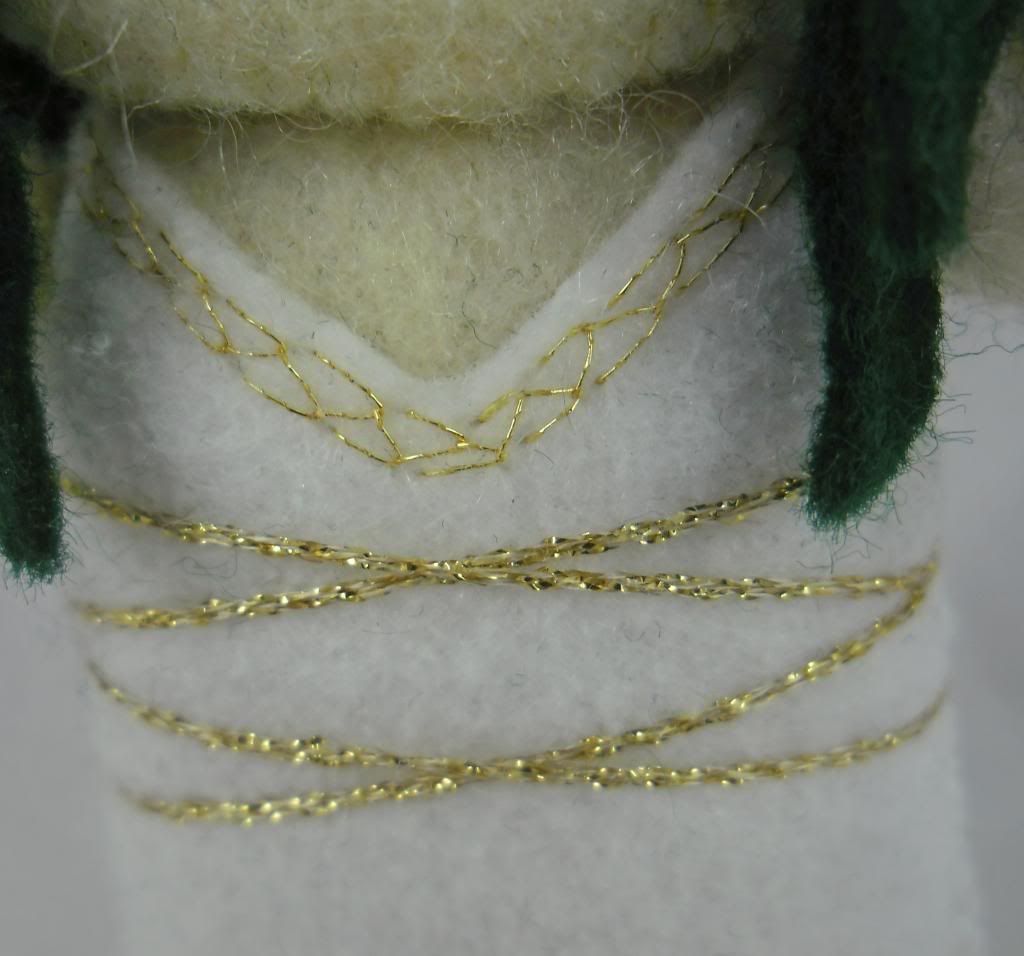 Not exactly the pattern I think of when thinking of Ancient Greece, but I embroidered the neckline of her dress in closed feather stitch, which I love dearly. <3



I wanted her eyes to look a bit reptilian, so her sequins are a mix of yellow and green.

Little Maat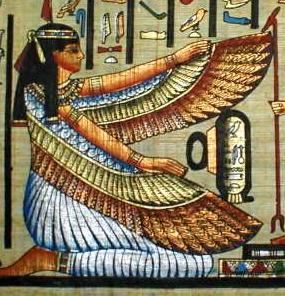 The Egyptian goddess of truth and a whole new take for me on wings!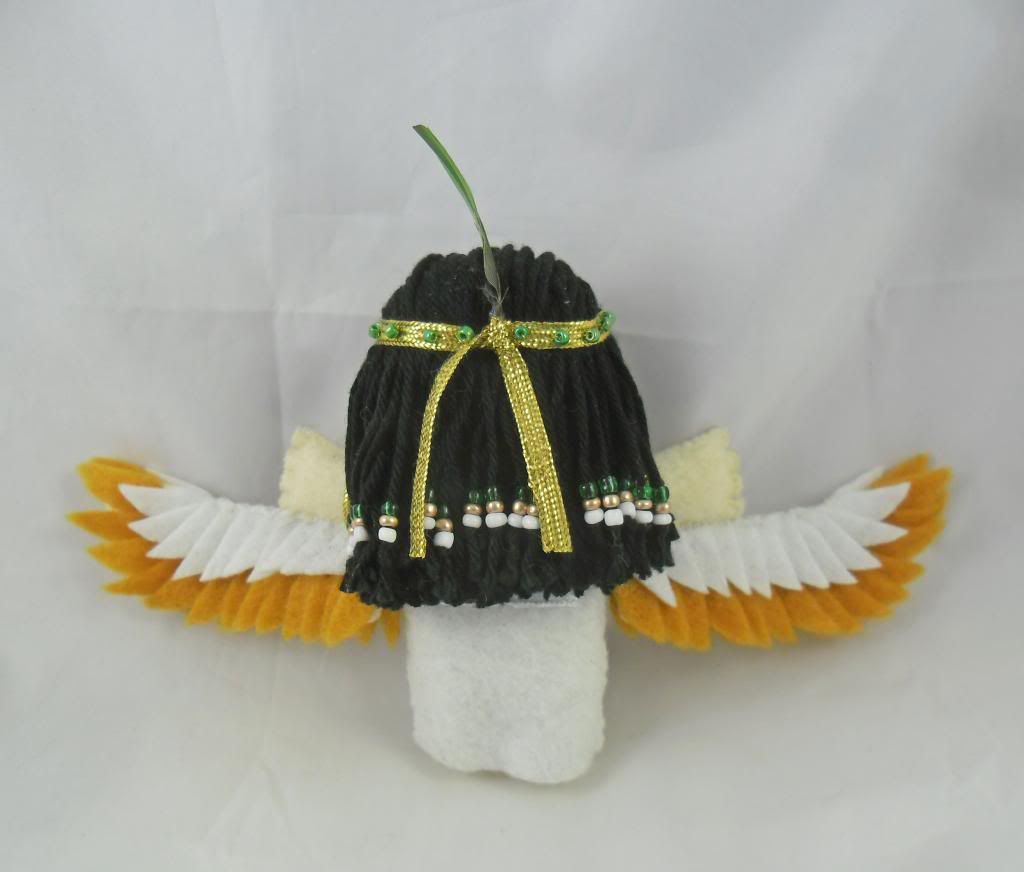 I'm actually a bit sad about her hair. =( Beads at the bottom of the hair don't work so nicely as in the top, where I can push the knots against the top of the head and get a more consistent length.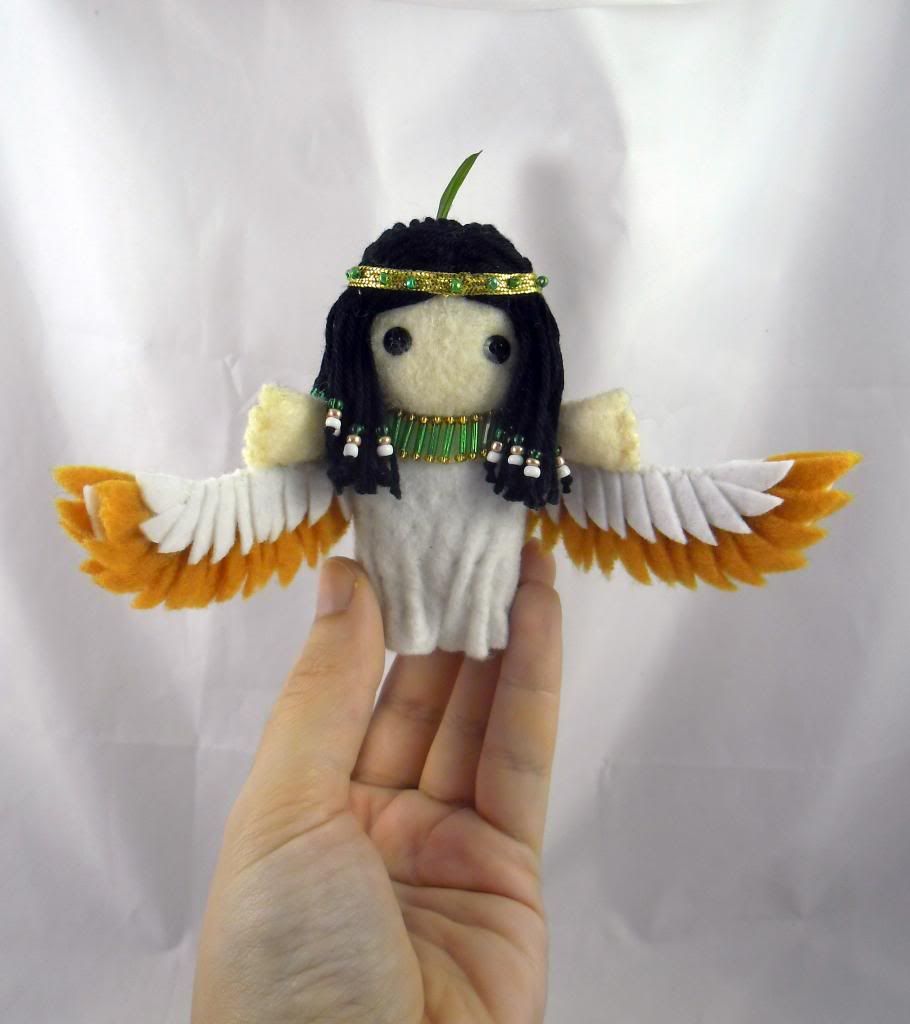 But, all in all, I'm super proud of her. She's beautiful and regal and the wings steal the show, imho. <3
Apr. 15th, 2014
=) This will be a very quick post, but I just wanted you guys here to be the first to see this one.
Here's my first doll with toes!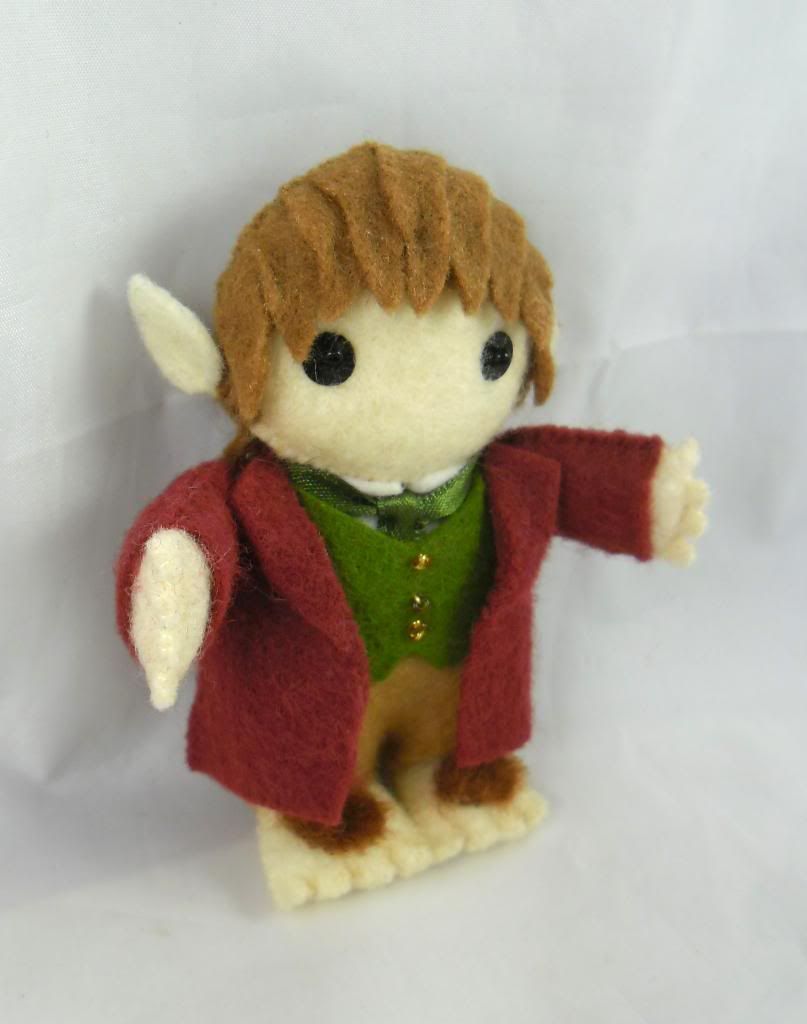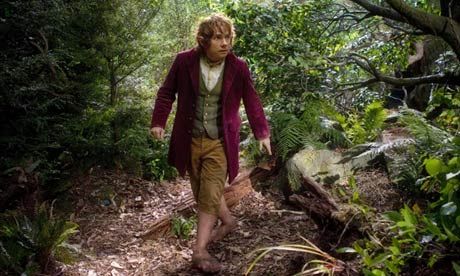 I was so excited about this little guy! I had so many fears about how terrible it would be to give him feet and toes, but he came to be right at the first try! <3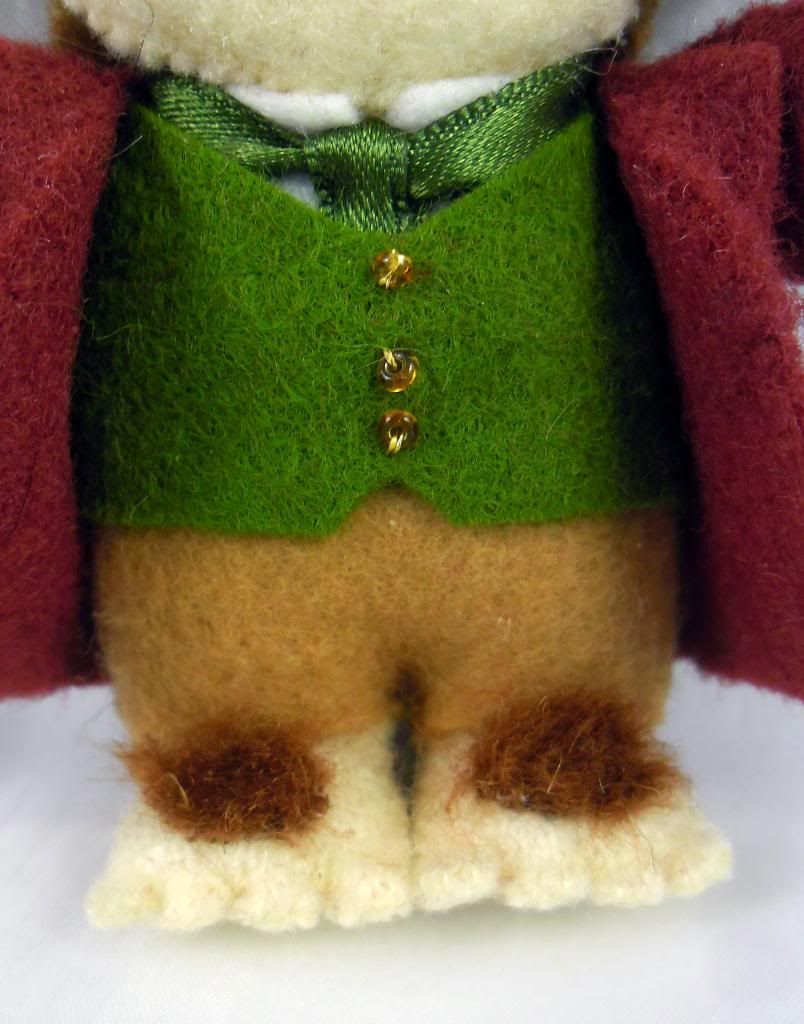 Here's a close up of his tiny toesies and faux fur-red feet.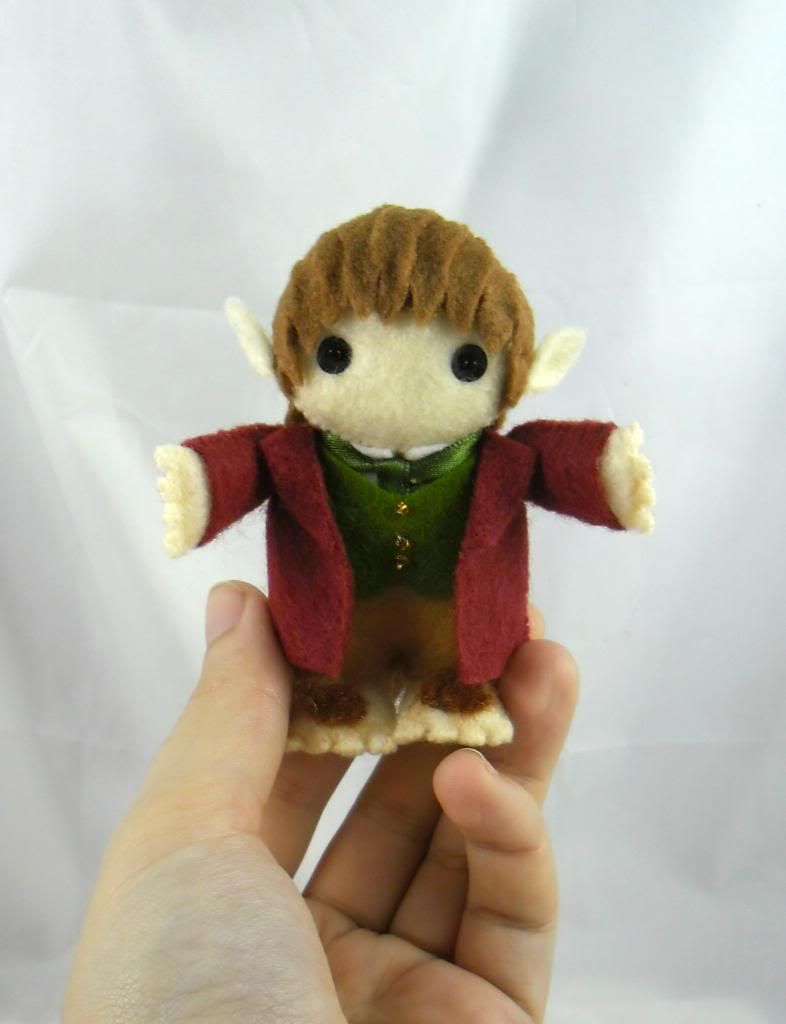 The usual scale shot.


\
And he's off to an adventure! =)
Current Mood:
cranky
Apr. 11th, 2014
I'm doing a little giveaway at my Facebook page to celebrate having surpassed 1000 likes to my page.
Everybody's welcome to join in, but having a FB account is necessary.
The doll I will be sending to a new home?
This little guy. =)



You can find it here: https://www.facebook.com/permalink.php?story_fbid=697555806949613&id=412802558758274
Mar. 30th, 2014
Last doll for today, I promise. :)

From History and queens to science fiction and Torchwood.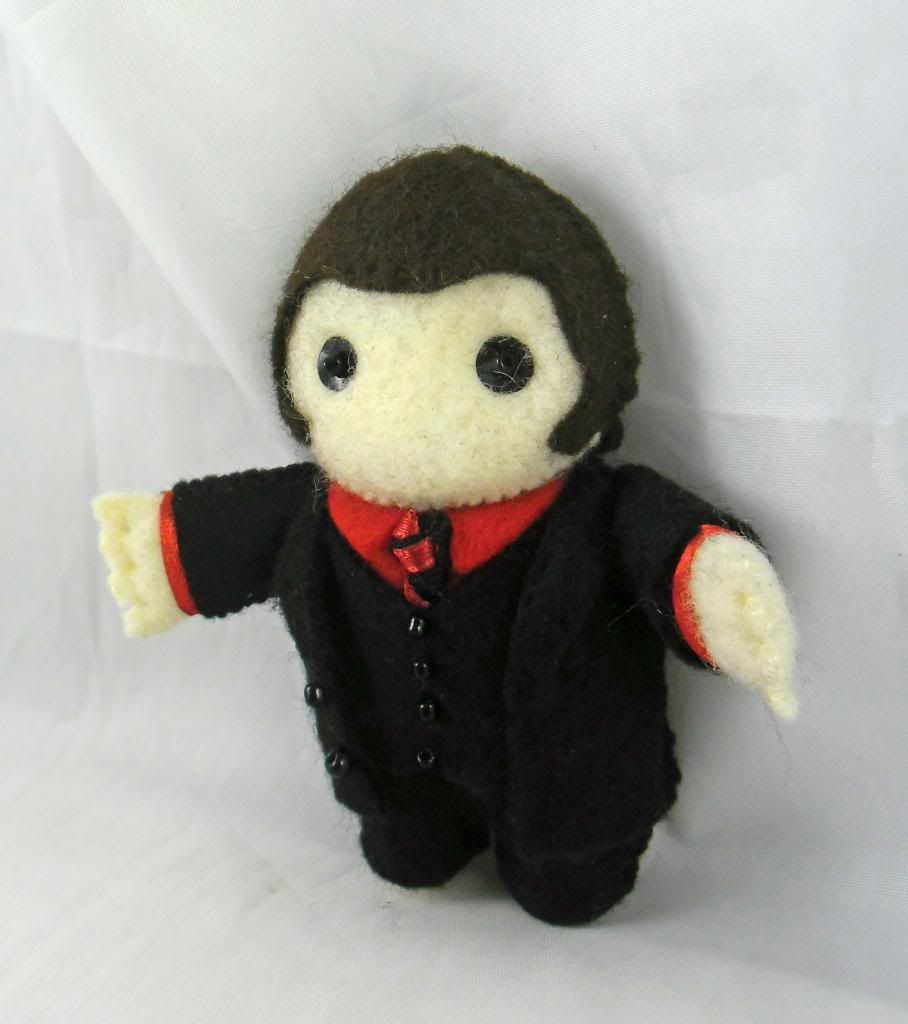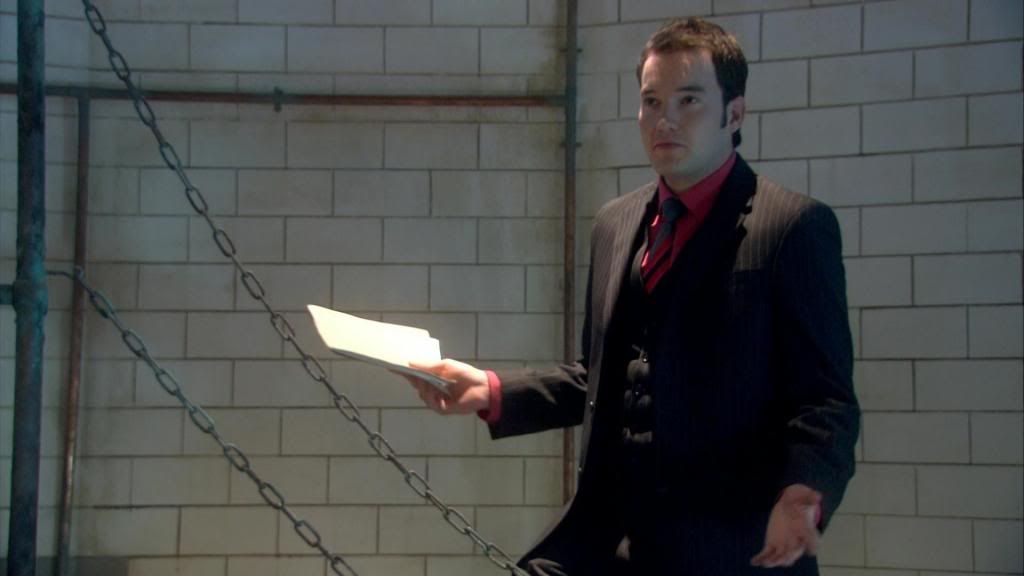 Meet the dapper little Ianto Jones. <3
I loved working his suit and tie in bright red and black. It's so much more fun than the traditional whites, greys and blues!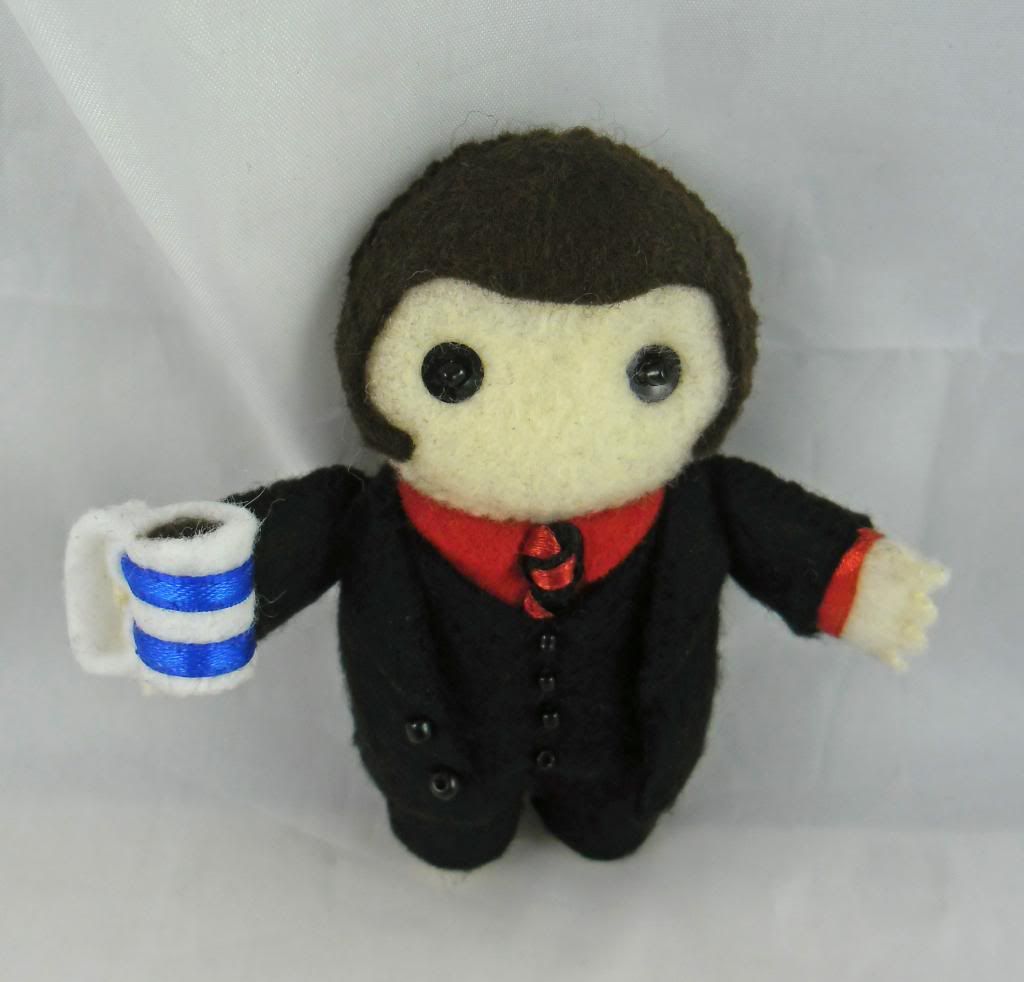 Has far as design goes, his suit was nothing new, but S. said that it would be very important that he could have a cup of dark coffee, as his character is said to make amazing coffee.
Navigate: (Previous 15 Entries)