New Anne Boleyn - DeriDolls and ocasional ramblings
Mar. 30th, 2014
01:27 pm - New Anne Boleyn
A new Anne Boleyn design was what the lovely S. asked me for. This time the doll was to be inspired by a gown worn by Natalie Dormer in the series The Tudors.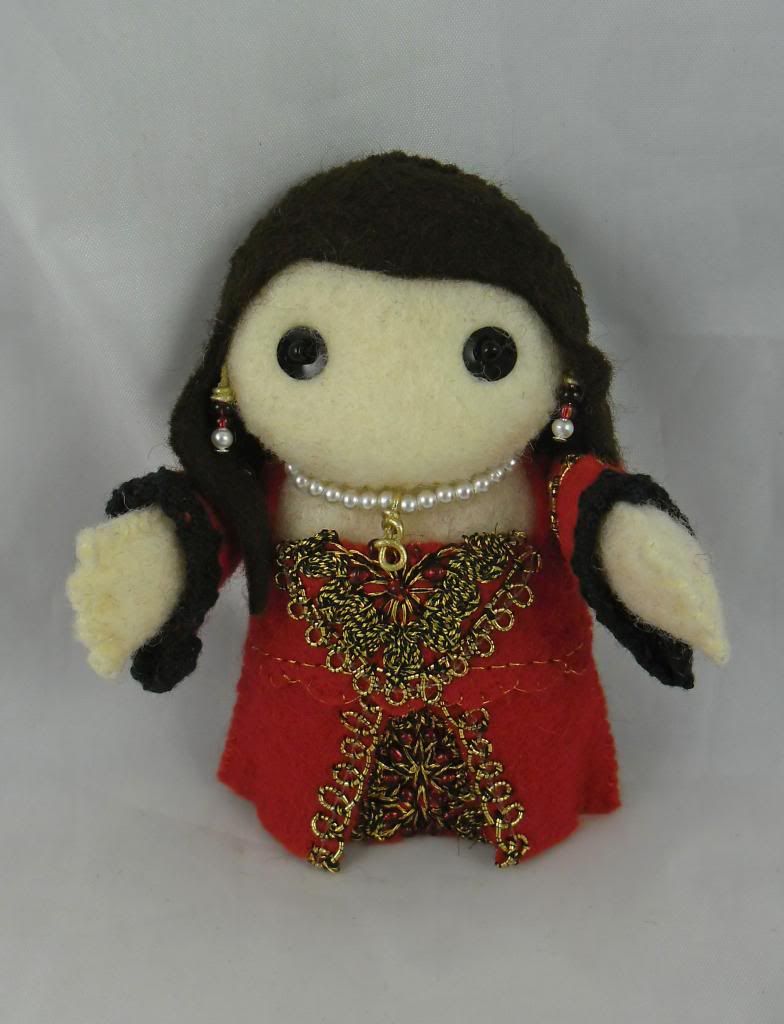 I absolutely LOVE how she turned out!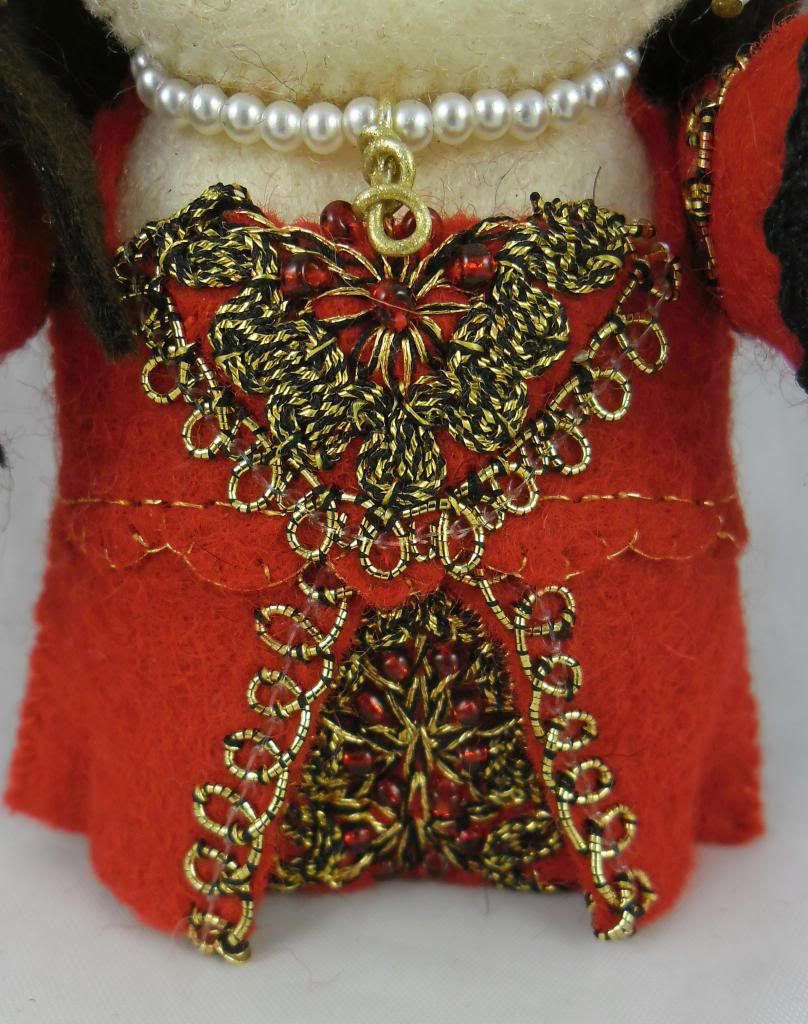 The gown is actually a 3-piece and is decorated with ribbon and, on the centre, embroidery in gold and black and red beads.
Ever since I've learnt it, I've been experimenting with deconstructing trims to see what can come out of them and it works out most of the times. :)



On the sleeves, black lace and some more of the deconstructed trim.



:) This is my favourite photo of her. I really like how her whole face and hair turned out.
Comments: