La Reine Margot - DeriDolls and ocasional ramblings
Mar. 30th, 2014
02:10 pm - La Reine Margot
I was so excited when I got this order from my dear B.!
The movie La Reine Margot with the beautiful Isabelle Adjani was one I will forever regret not seeing on the big screen. It's period fashion porn, I swear!
I wish the history wasn't so grim so as not to deflect the stunning gowns, but History doesn't usually go like that, I'm afraid...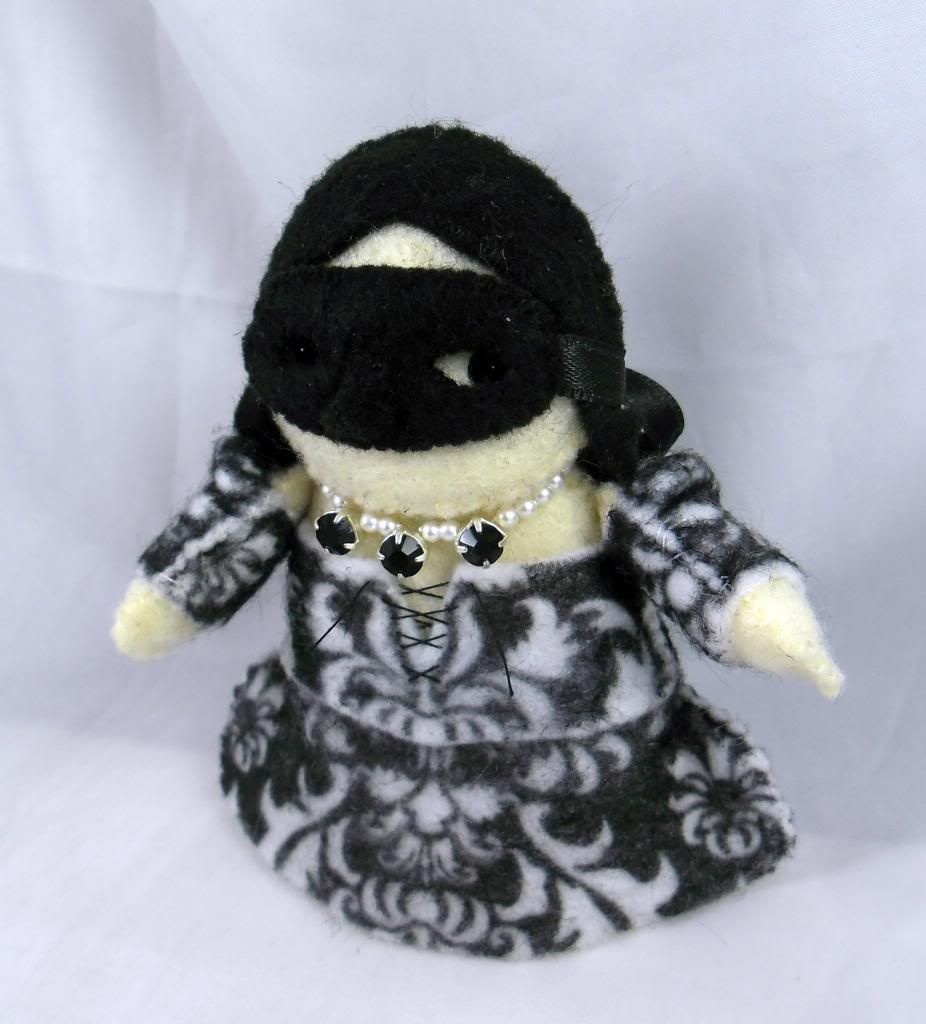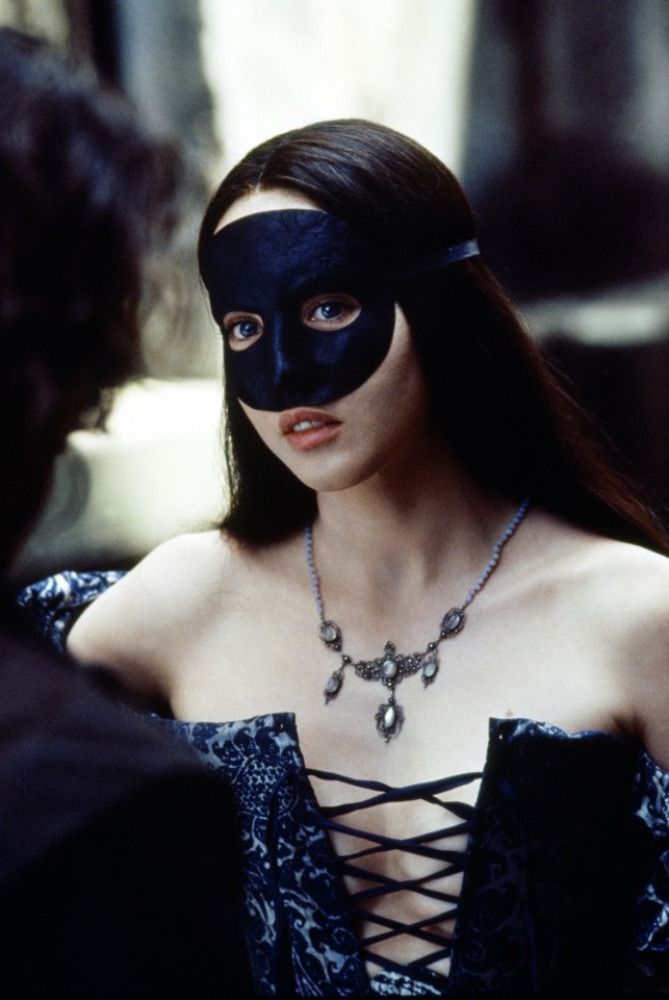 My first chance to use my much loved damask print felt!
I didn't do it for the back of the dress, but I tried my best to center the prints and match it for the front and the outside of the sleeves.
Her jewelry was a bit of a dillema. Clear strass were too shiny and just pearls didn't feel right, so I went with black stress for contrast.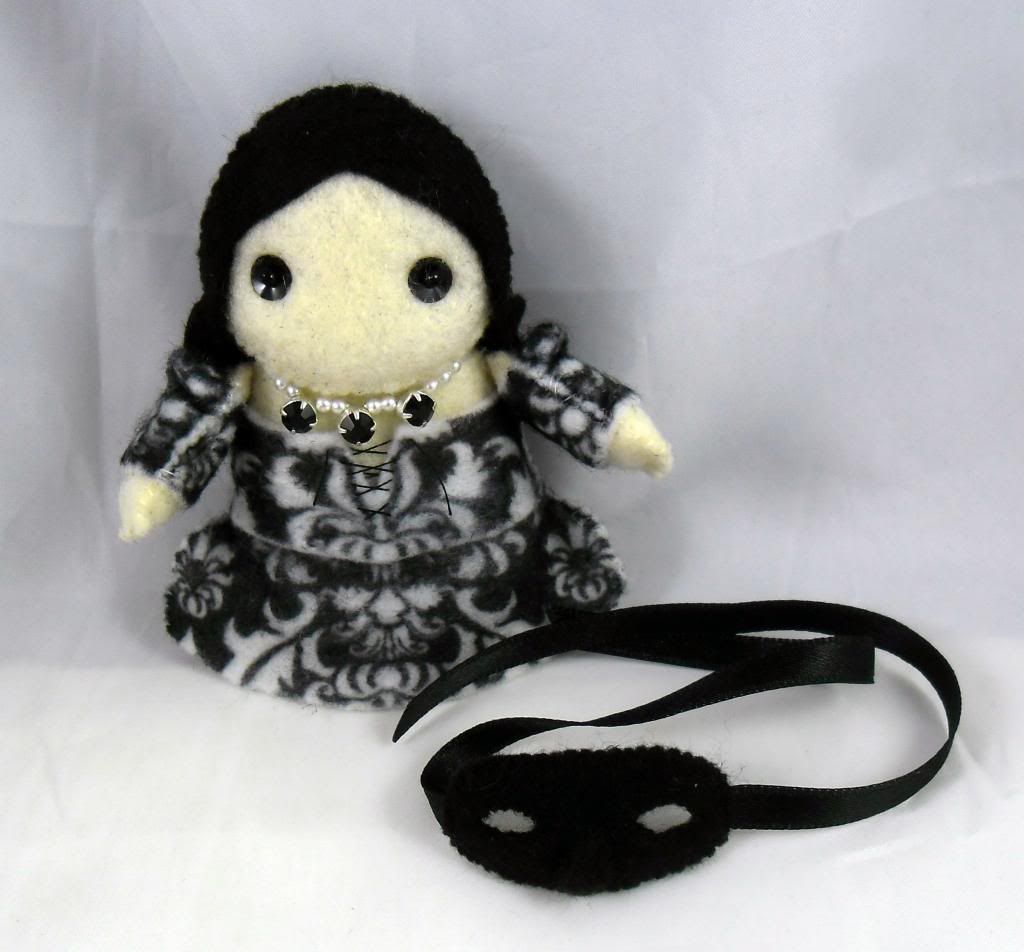 The mask is removable, of course.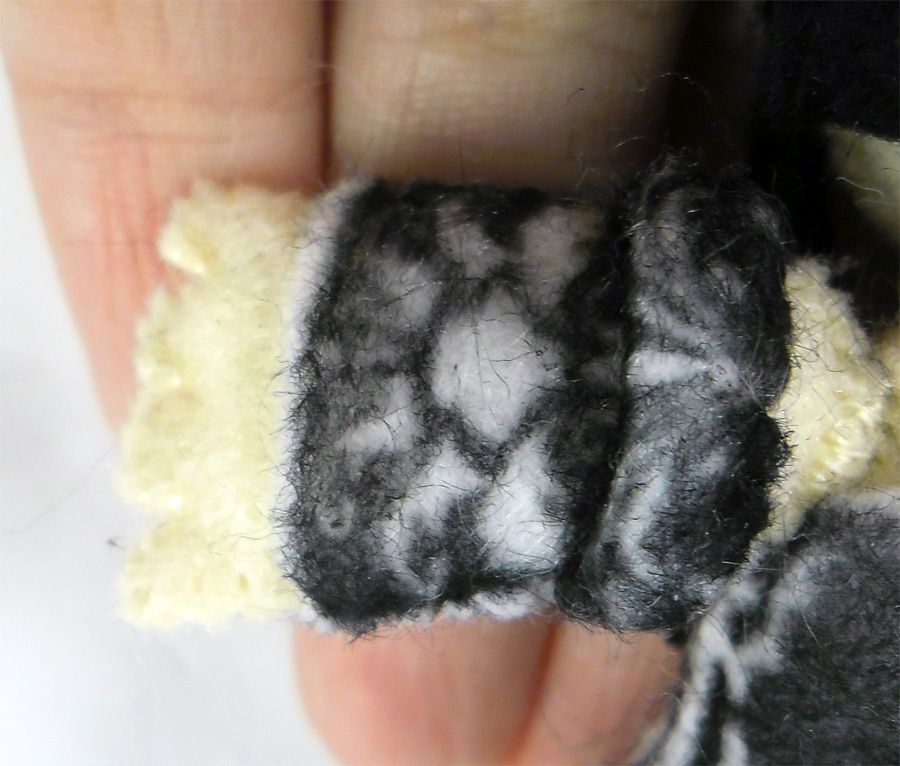 I did a bit to ruching on the top of her sleeves to let the shoulders showing while still trying to keep the print in mind.
Comments: