Fairies are invading Texas! - DeriDolls and ocasional ramblings
Jul. 7th, 2014
10:05 pm - Fairies are invading Texas!
I have recently realized that Texas has the biggest population of fairy Deridolls in the World. =D
There is one still in transit, but here are 2 that already got there.

First, the Fairy Queen:


If you can't tell, I tried something new for the skirt here. =) Felt doesn't drape like softer fabrics, so I always shied away from circle skirts for my dolls, but I figured out a way to make it work! Look at how lovely her skirt falls!
The wire crown, on the other hand... =P I'm a menace with pliers, but tried my best to hide the damage with silver yarn.



Back view to show off her embroidered wings. AS norm, both sides of the wings were embroidered and I can proudly say that I'm slowly improving on the symmetry!



Her outer sleeves were embroidered in the wonderful Pequinese stitch. <3

Second, Luna, an order from the lovely A. of Imaginatrium: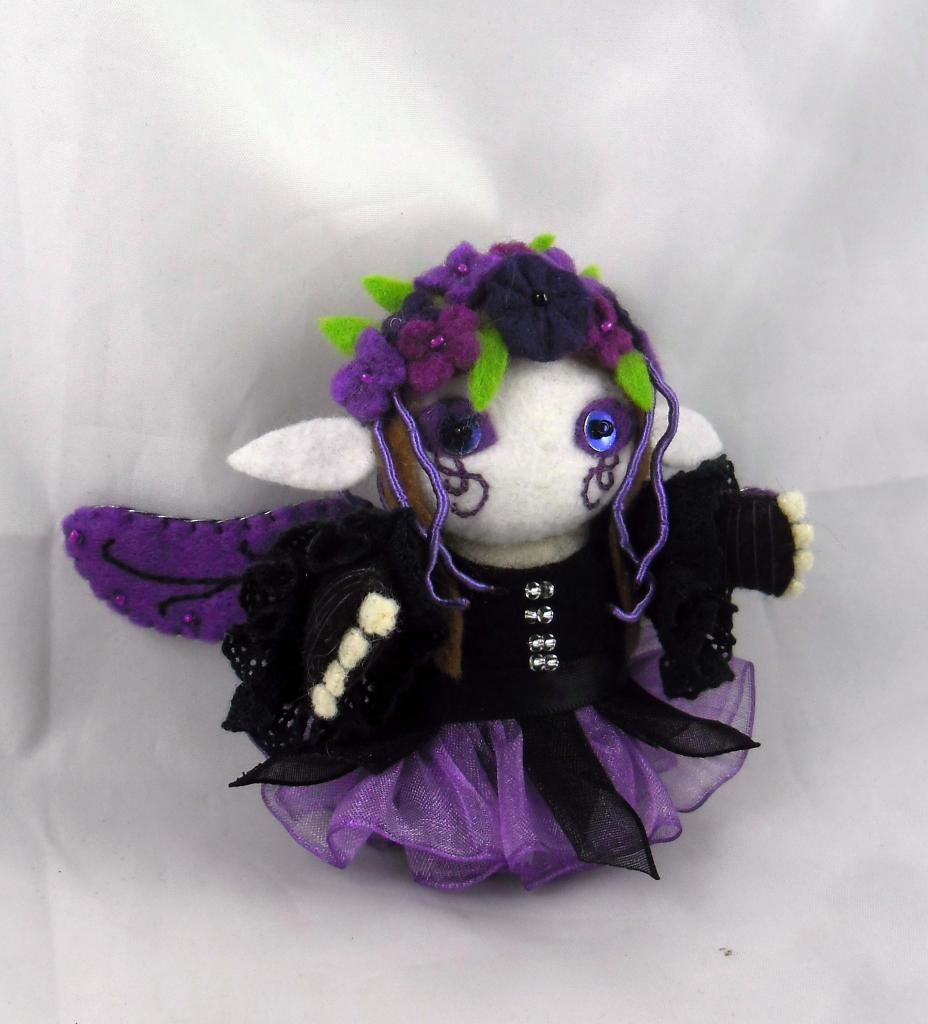 Isn't she glorious? <3
Black is terrible to capture the details, but her sleeves have black lace trim and her fingerless gloves are striped with purple.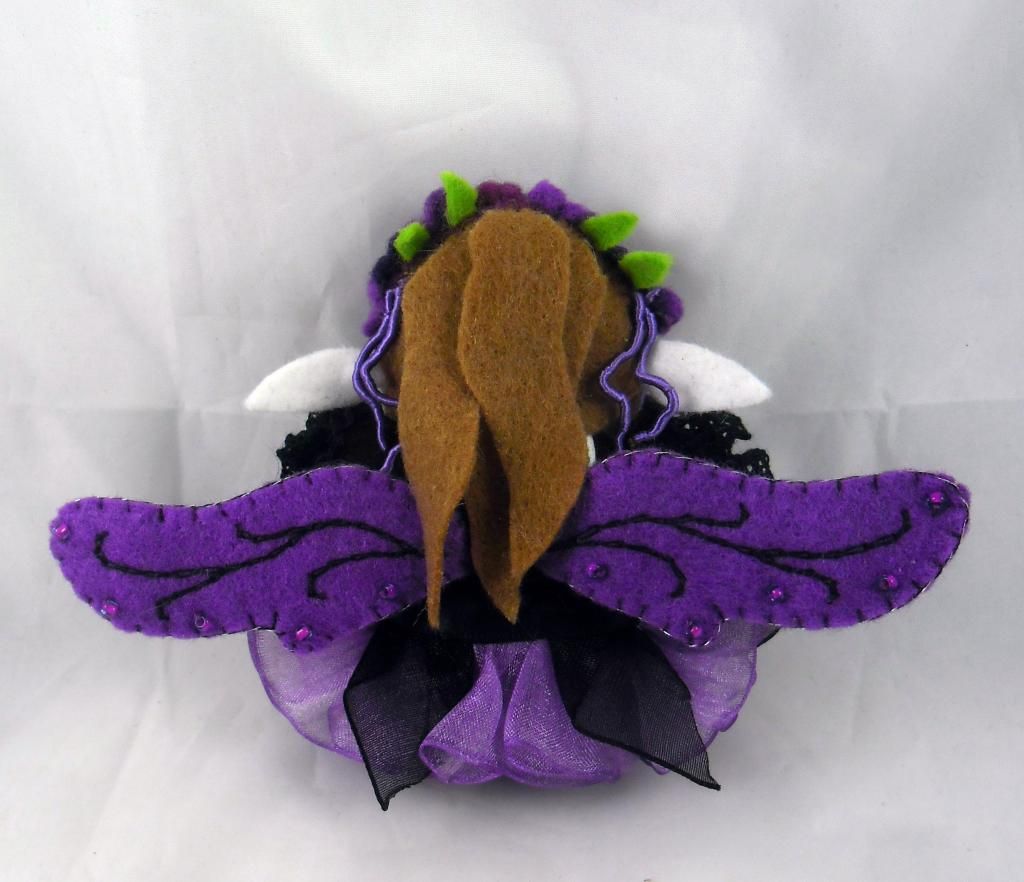 Absolutely LOVE her wings! It was fun playing with a slightly different shape.
Again, slowl improving on my symmetry. =) I'll get there one day.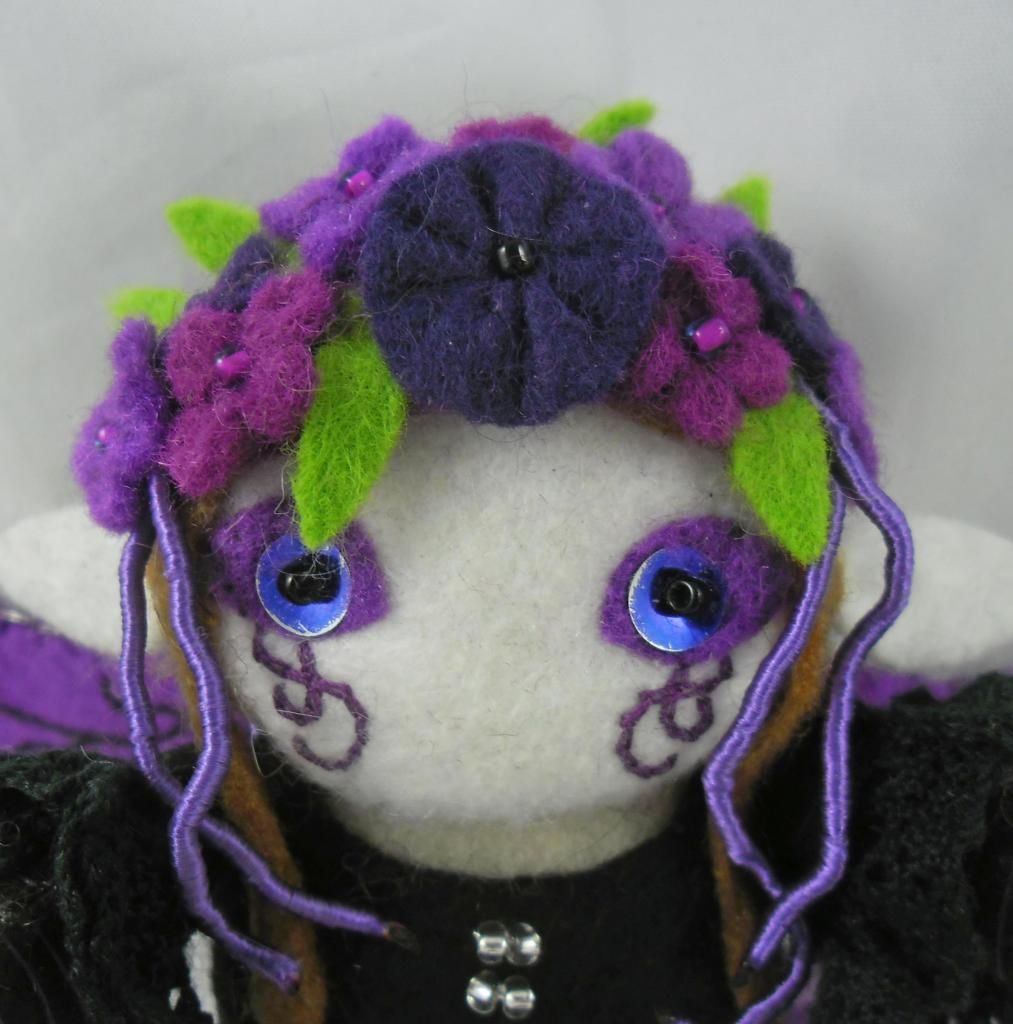 Her headdress is fabulous! I did a bunch of different flower shapes and played around with deconstructed trim.
But my utmost favorite detail was her embroidered make-up. I can't get over how delicate and pretty it looks. <3

=) And A. has sent me a photo of her Luna meeting up S. and her Dewdrop for lunch!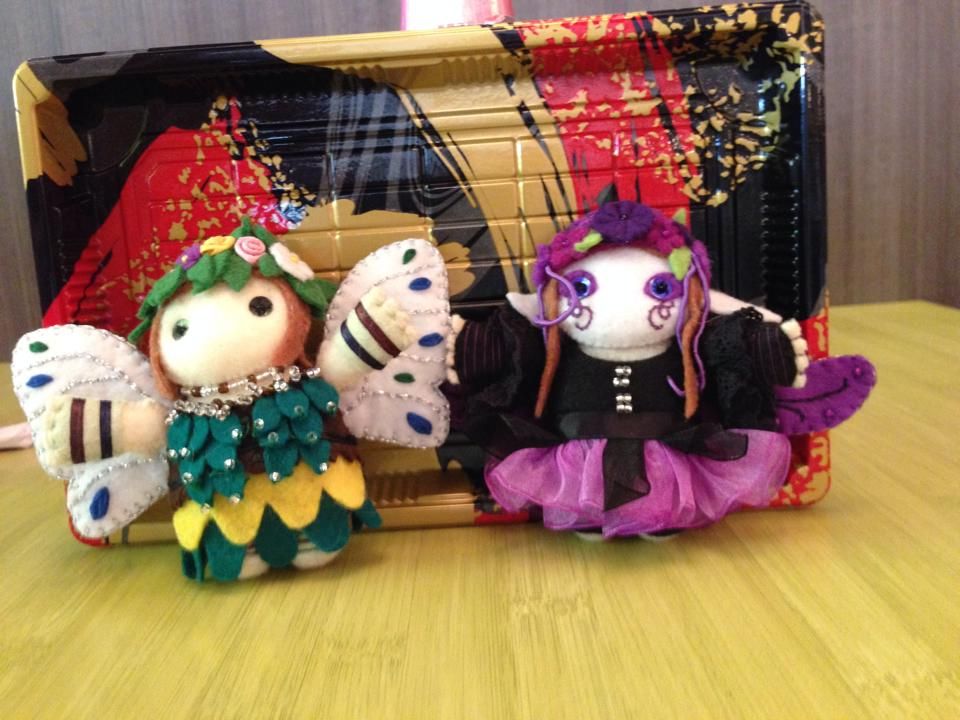 Comments: