Unfortunate Tudor Queens - DeriDolls and ocasional ramblings
Jul. 7th, 2014
11:07 pm - Unfortunate Tudor Queens
And now a couple of Tudor Queens who shared the sad fate of headlessness, both orders for my darling S. in the US.

The first one is a new design for Catherine Howard, inspired by a gown worn in The Tudors.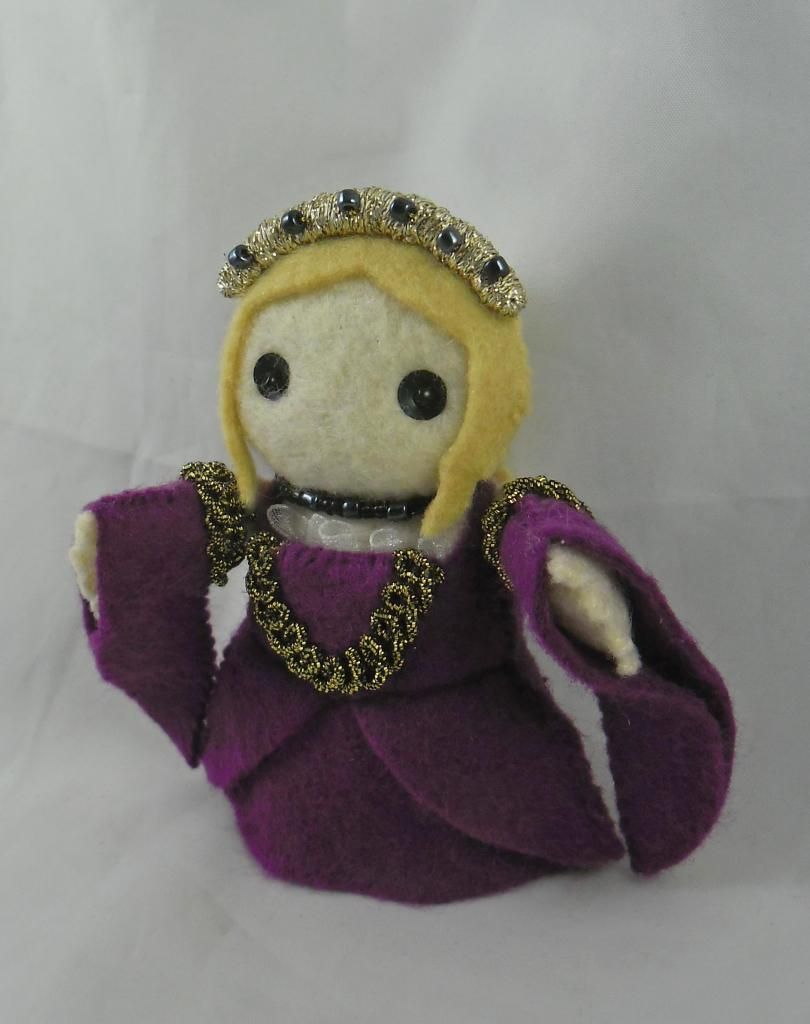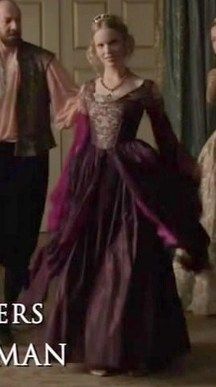 I loved working with such a bright colour and flowy shapes. The golden trim, though, was a bit of a disappointment as it wasn't flexible enough to allow me to work it into the whole of the stomacher piece. =/
I am, however, VERY happy with the tiara. Everything that requires wire terrifies me, but this one's structure took the golden yarn pretty well.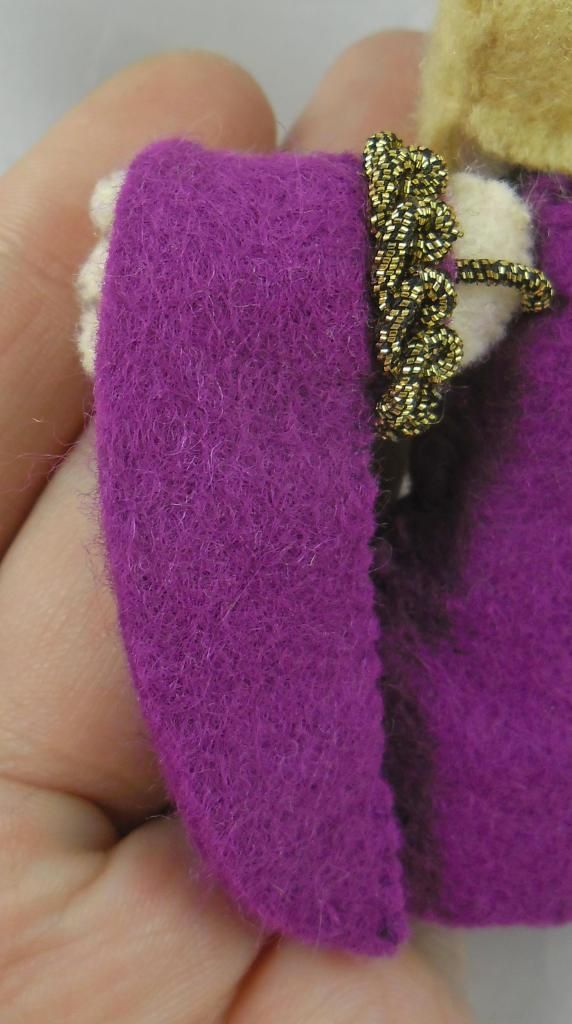 =) I loved the dramatic sleeves on her.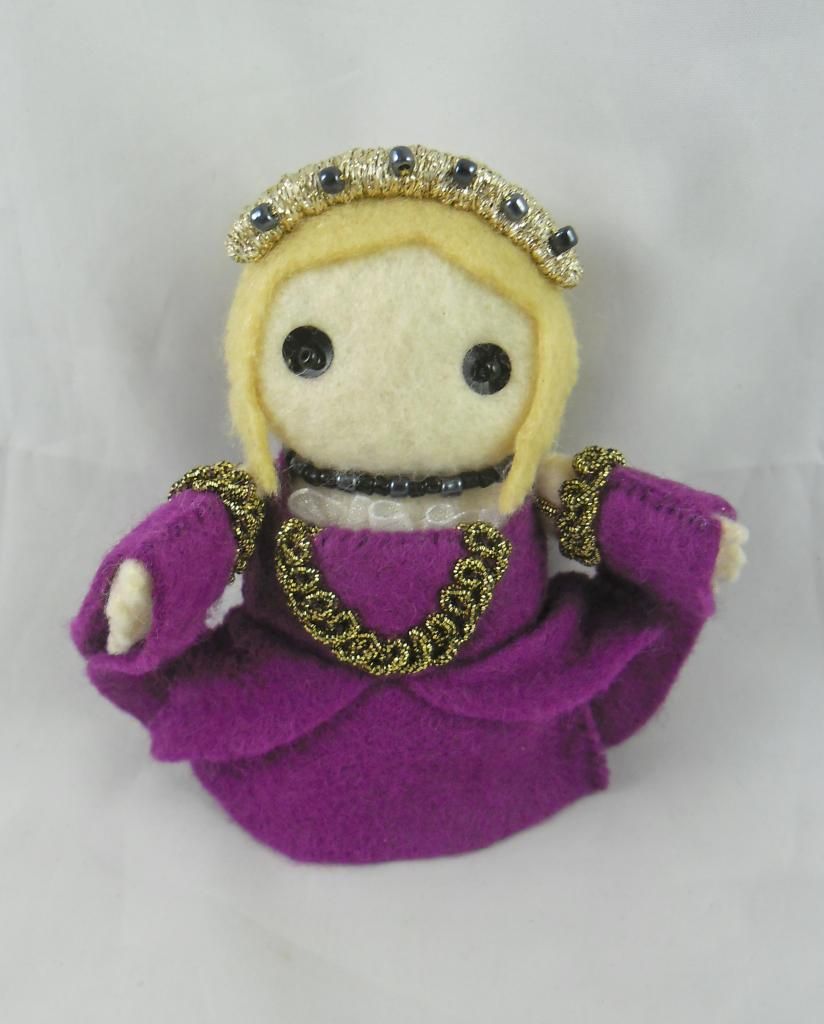 Her skirts were soft enough that she could move and dance with them. =)

The second one is a new design for a Lady Jane Grey, inspired by Delaroche's heartwrenching painting.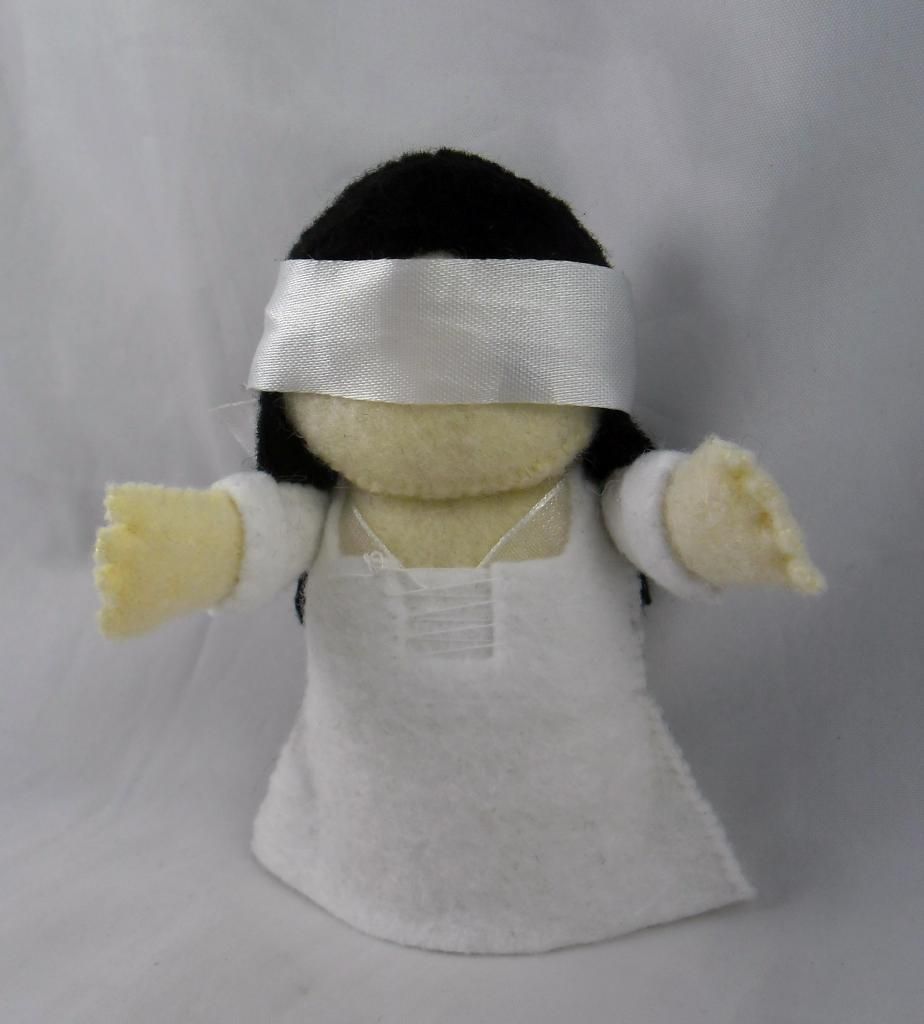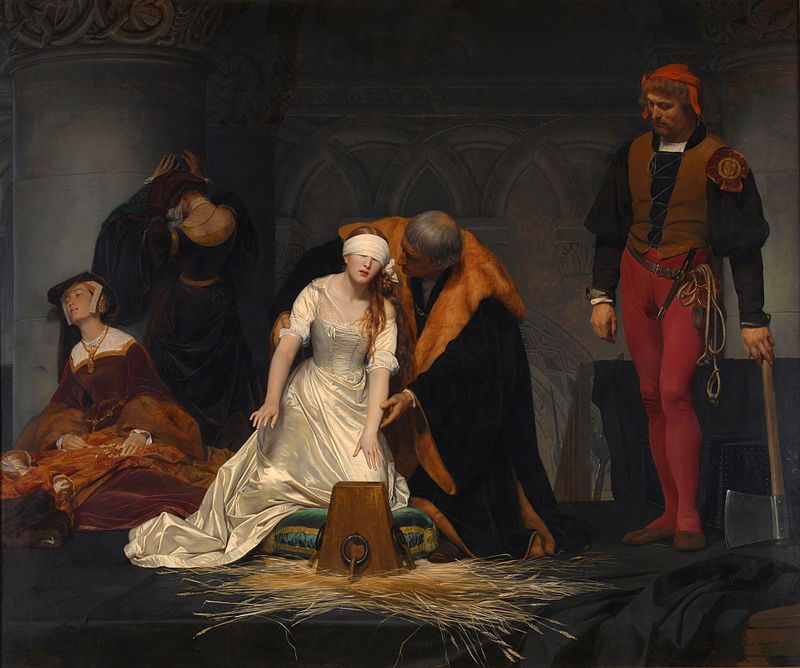 The dress is pretty simple: just a bit of detail on the corset lacing and the organza chemise layer underneath.
The black hair is a bit of a wink to Helena Bonham Carter's portrayal of the character in movie.
Comments: