Myths - DeriDolls and ocasional ramblings
May. 25th, 2014
08:54 pm - Myths
I have no shame... =( Shameless McShameless III, that's me.
Still fighting the delays from February and I keep hoping for a chance to make proper posts here, but time just slips through my fingers, so I have to resort to massive post dumps on the days where I'm too tired to sew, such as today.
Let us begin!

First, a couple of mythological ladies, orders from the lovely L., in the UK, who wanted her litte Guybrush Deridoll to have some company. =)

Little Medusa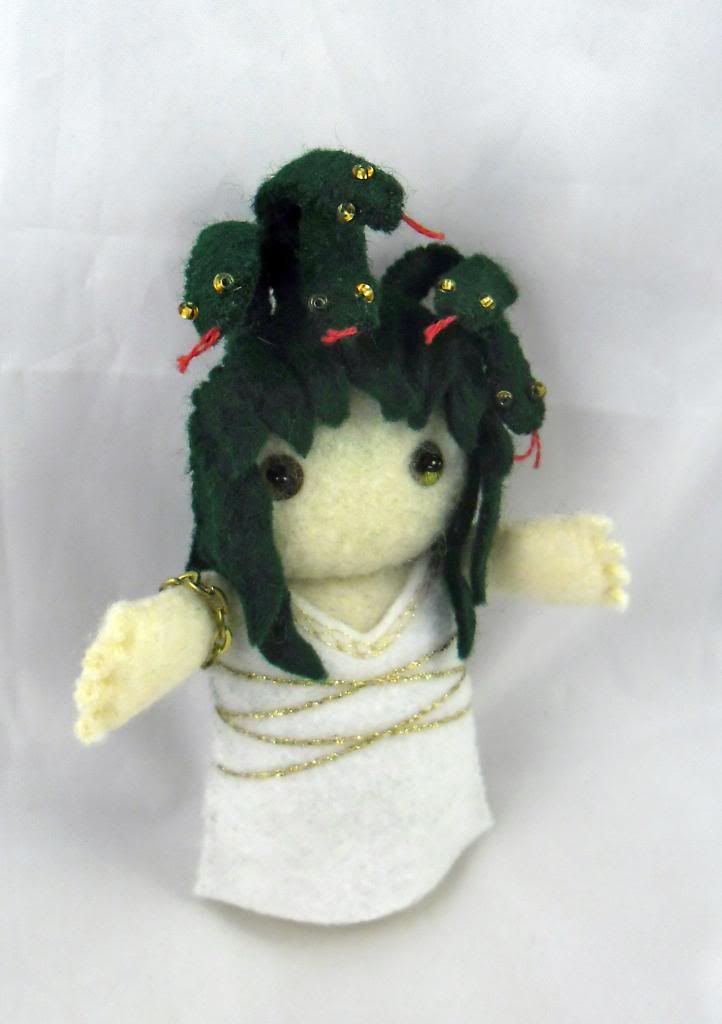 Simpler than my first Medusa, who was half snake herself, this little one was far more elegant and her snakey hair has better wire structures to allow for easier bending/posing.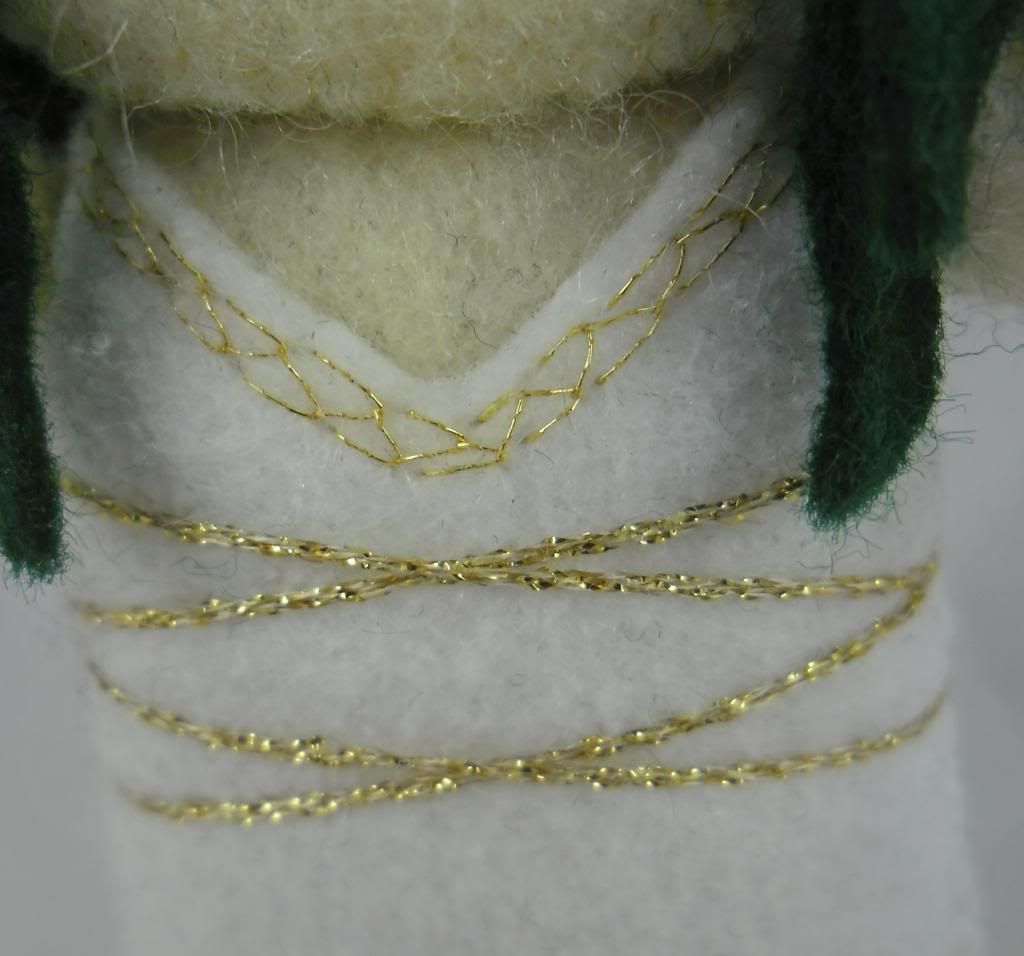 Not exactly the pattern I think of when thinking of Ancient Greece, but I embroidered the neckline of her dress in closed feather stitch, which I love dearly. <3



I wanted her eyes to look a bit reptilian, so her sequins are a mix of yellow and green.

Little Maat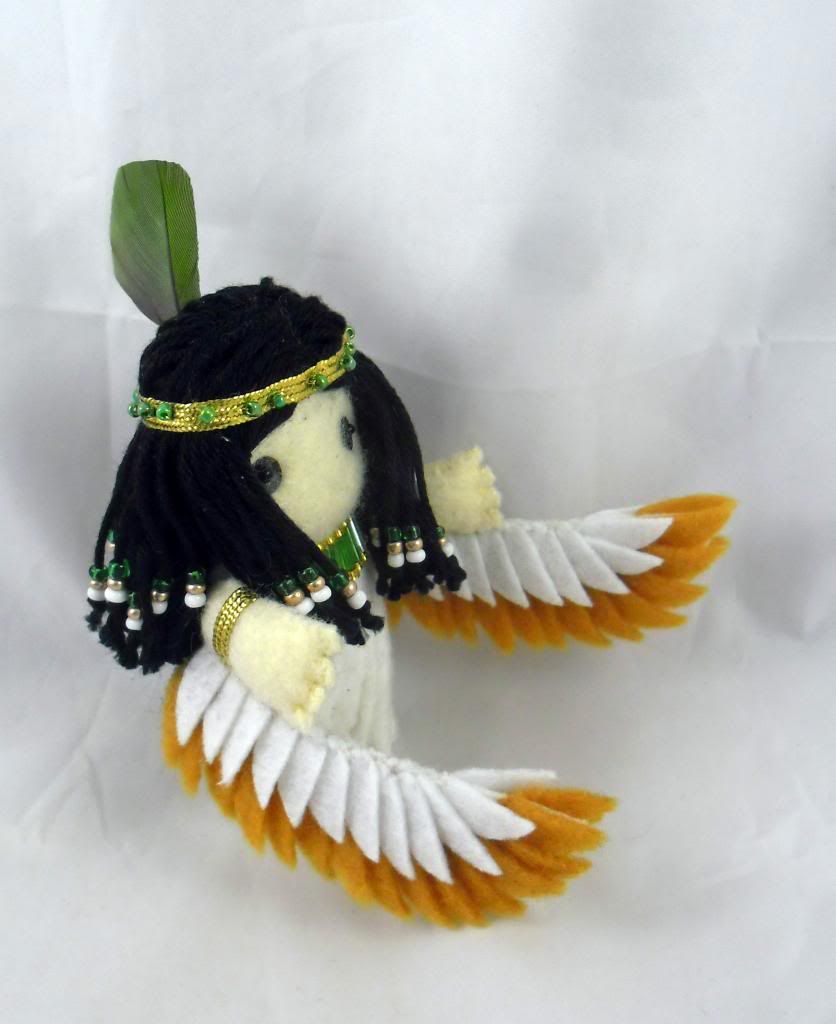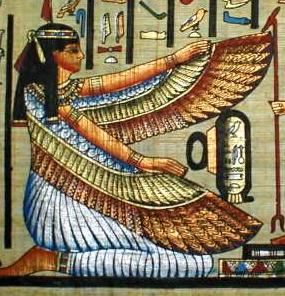 The Egyptian goddess of truth and a whole new take for me on wings!



I'm actually a bit sad about her hair. =( Beads at the bottom of the hair don't work so nicely as in the top, where I can push the knots against the top of the head and get a more consistent length.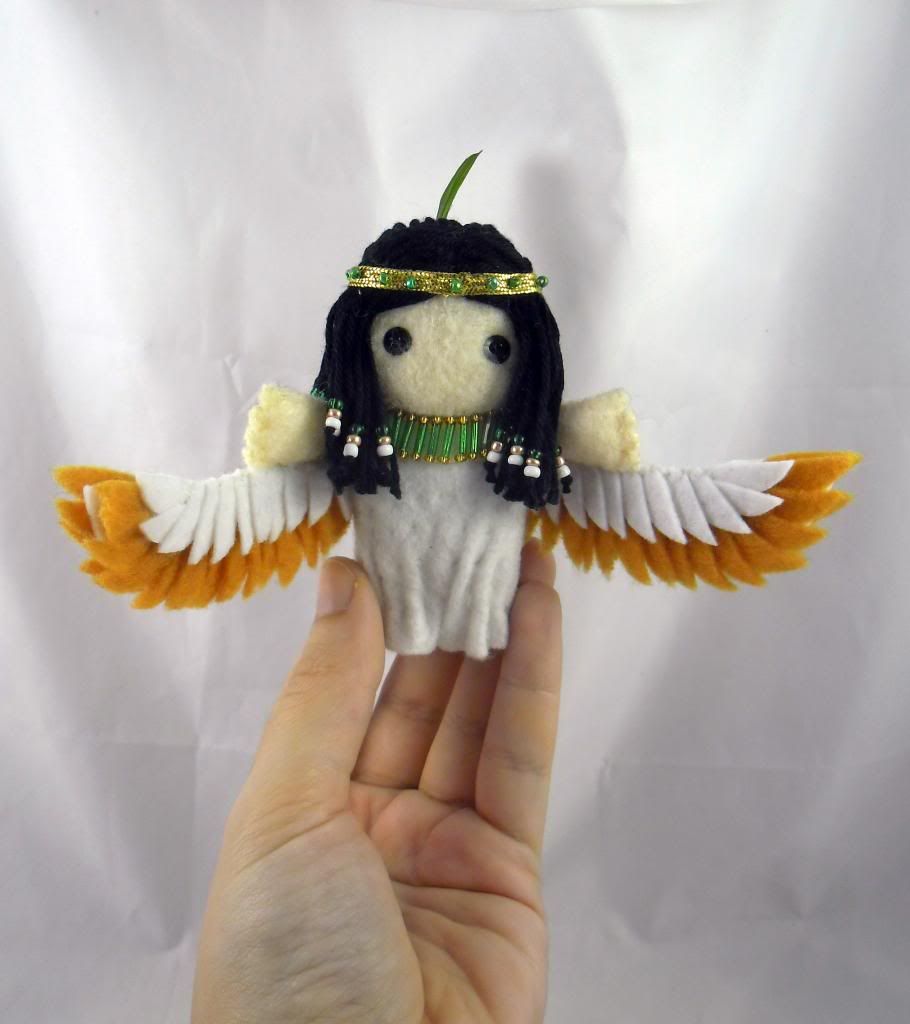 But, all in all, I'm super proud of her. She's beautiful and regal and the wings steal the show, imho. <3
Comments: