Charles V of France - DeriDolls and ocasional ramblings
May. 25th, 2014
09:29 pm - Charles V of France
Charles V (21 January 1338 – 16 September 1380), called the Wise, was a monarch of the House of Valois who ruled as King of France from 1364 to his death.



Little Charlie in all his glory. =)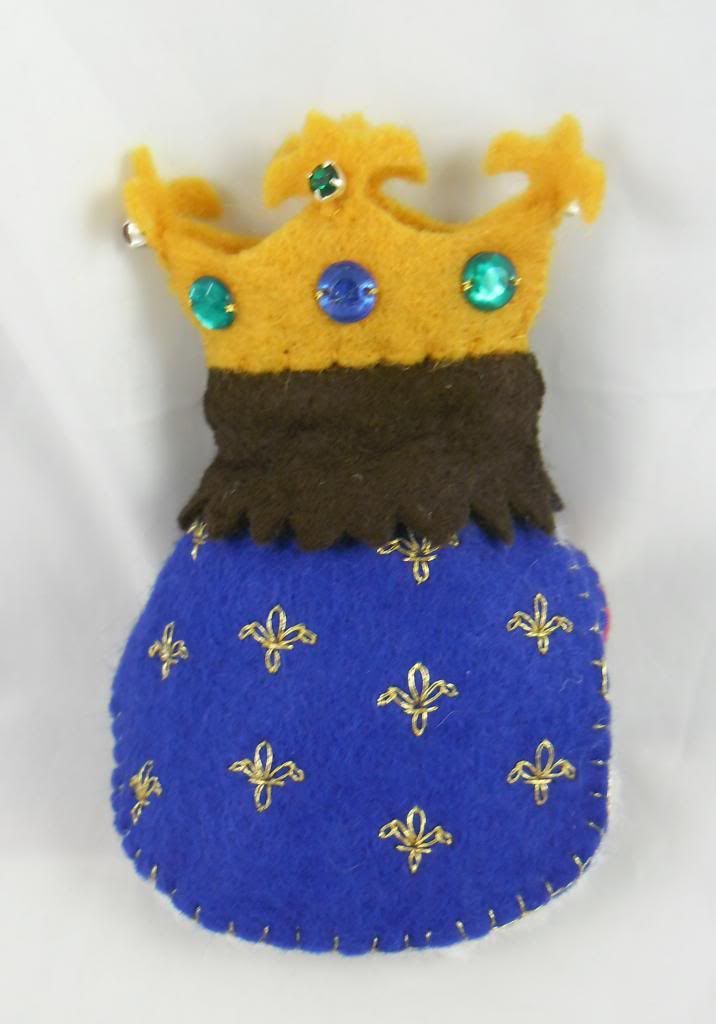 I peppered his whole cloak in fleur-de-lis, symmetry be damned!



If I had lined his whole cloak in fur, the poor thing would have been buried under its bulk, so I did it only at the borders and gave it my regular ermine tail effect.



To have them sit right on the dolls, I usually have to play around with the shapes of the cloaks, but it works in the end. =)
Current Mood:
worried
Comments: