After a post about Marie Antoinette, this post is kind of ironic... *giggles*



One of the big names behind the Reign of Terror that plagued Revolutionary France: Maximilien de Robespierre.
He was an absolute pleasure to make, but can you guess what made me more excited about his clothes?
The printed felt!!! =D I'm a fabric hoarder, as you may know, so having the perfect excuse to get a batch of new printed felt sheets is beyond wonderful! Squeeeeee!



Look how great his double collars look! And his cravat! <3



He has a tiny ruffle under his sleeves.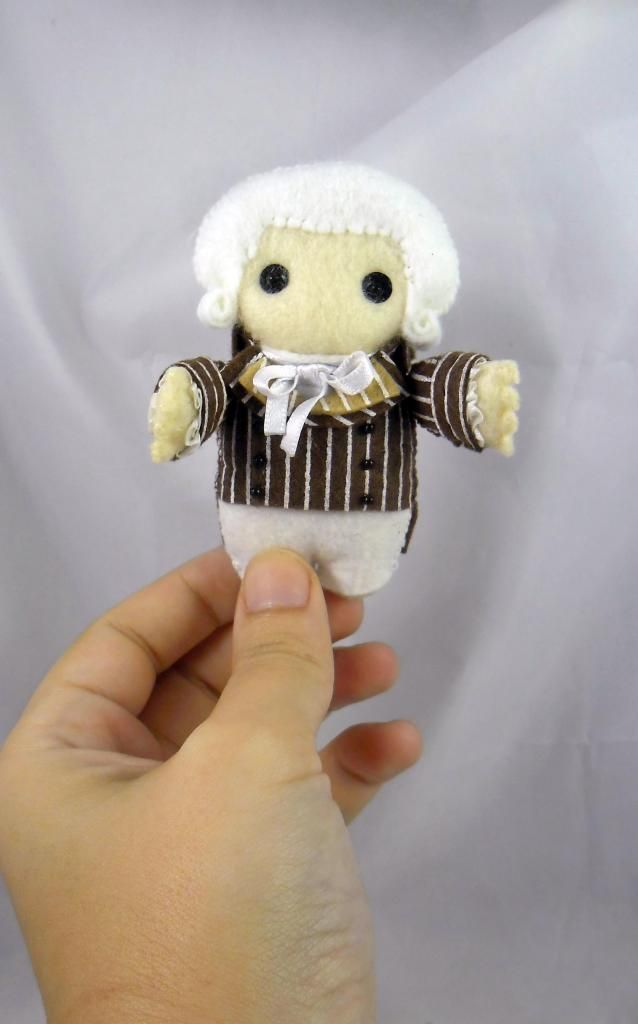 How can someone this cute and with such adorable curls be menacing? <3